Scott Guggenberger Joins Priority Ambulance Family of Companies as Human Resource Business Partner for Priority's West Region
September 7, 2023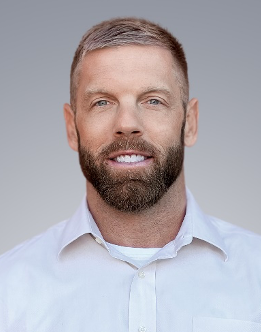 Priority Ambulance is pleased to announce that Scott Guggenberger has joined the company as Human Resource Business Partner for Priority's West Region.
In his new role, Scott will oversee day-to-day human resources activities including developing and overseeing the effective recruiting, screening, hiring, orientation, and onboarding programs for Maricopa Ambulance, Frontier Ambulance, and Priority Ambulance of Yavapai. Additionally, he will assist support staff with all coaching, discipline, and performance evaluations as well as monitor for compliance with company policies and local, state, and national regulations. He reports to Alan Smith, West Regional President.
"We are very excited to welcome Scott to the Priority team. His experience in creating effective talent management, training and development, and leadership programs will be a great asset to our growing team here in Arizona and Wyoming," said Alan Smith, West Regional President.
Scott has more than 10 years of experience in human resource management. Prior to joining Priority, he was the Regional Human Resources Business Partners for Hopebridge where he provided support to 15 different ABA services clinics across three states. He previously served as the Human Resources Business Partner for Carvana Logistics where he created and implemented employee recognition programs increasing the company's retention rates.
Scott holds an MBA in Business Management from Bethel University and a Bachelor of Science degree in physical and health education from the University of Mary. In addition to his educational degrees, he is also licensed as a Senior Professional in Human Resources.
Born and raised in Minnesota, Scott moved to Arizona in 2015. When he is not working, he enjoys spending time with his four children and three dogs.
Please join us in welcoming Scott to the team!