Guardian Ambulance Celebrates 100% Success Rate as Students Pass
EMT Academy
August 9, 2023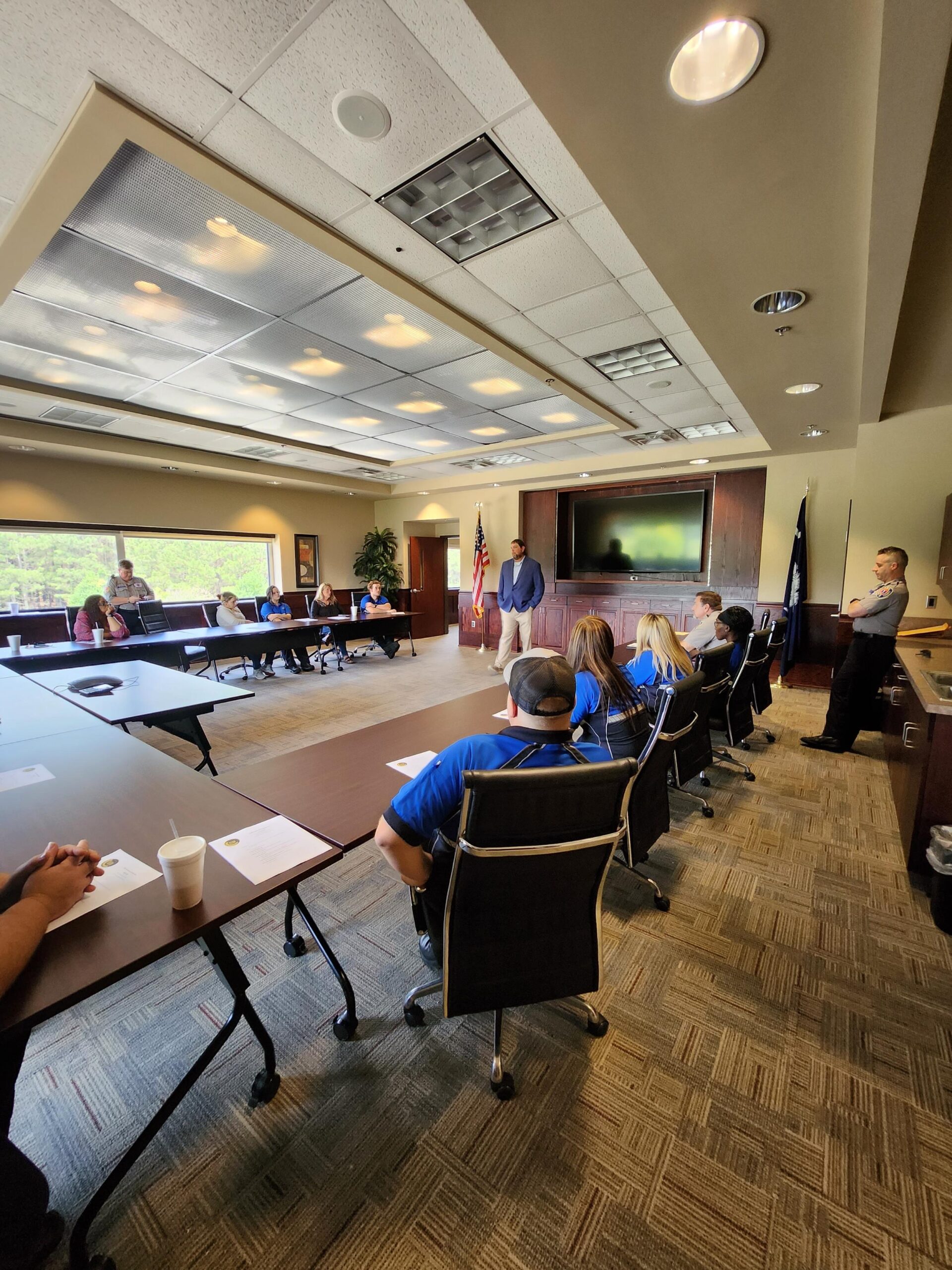 Florence, SC (August 8, 2023) – Guardian Ambulance, a member of the Priority Ambulance family of companies, is proud to announce that students enrolled in the March EMT Academy, facilitated by Florence-Darlington Technical College (FDTC), have successfully passed the National Registry of Emergency Medical Technicians (NREMT) Psychomotor Examination. The graduation ceremony took place in June, marking a significant achievement for the students and Guardian Ambulance.
As part of the FDTC Corporate and Workforce Development division, in collaboration with Apprenticeship Carolina, a division of South Carolina Technical College, the EMT Academy equips aspiring emergency medical technicians with essential skills and knowledge to excel in their field. The recent graduates will immediately join the Guardian Ambulance team, contributing their expertise and dedication to providing exceptional emergency medical services.
While the students have completed the Psychomotor Examination, they will soon undertake the NREMT written examination, scheduled for later this summer. Successful completion of this exam will lead to the award of the highly regarded NREMT EMT Certification, further strengthening the graduates' qualifications and positioning them as highly skilled professionals within the industry.
Guardian Ambulance and Priority Ambulance are known for their commitment to excellence in emergency medical services. By partnering with institutions like Florence-Darlington Technical College and leveraging the expertise of Apprenticeship Carolina, Priority Ambulance ensures that its workforce is equipped with the latest industry knowledge and practical skills to deliver exceptional care to the communities they serve.
About Priority Ambulance
Priority Ambulance is a leading national provider of medical transportation services, with operations in 13 states. Priority Ambulance has been listed on Inc. Magazine's list of 5000 Fastest-Growing Private Companies in America for five consecutive years. The company's EMTs, paramedics, nurses, and support teams deliver exceptional patient care and customer service to approximately 600,000 patients annually. Approximately 4,000 highly trained paramedics and EMTs staff a fleet of more than 850 state-of-the-art ambulances and support vehicles throughout its national service area. For more information, visit www.priorityambulance.com.
# # #
CONTACTS:
Media:
Sharon Kraun
VP-Communications
404-326-0341
[email protected]
Morgan Szymczyk
Associate Director, Corporate Marketing & Communications
540-940-9423 
[email protected]