Priority Ambulance Announces Accelerated 10-Week EMT Class
July 13, 2023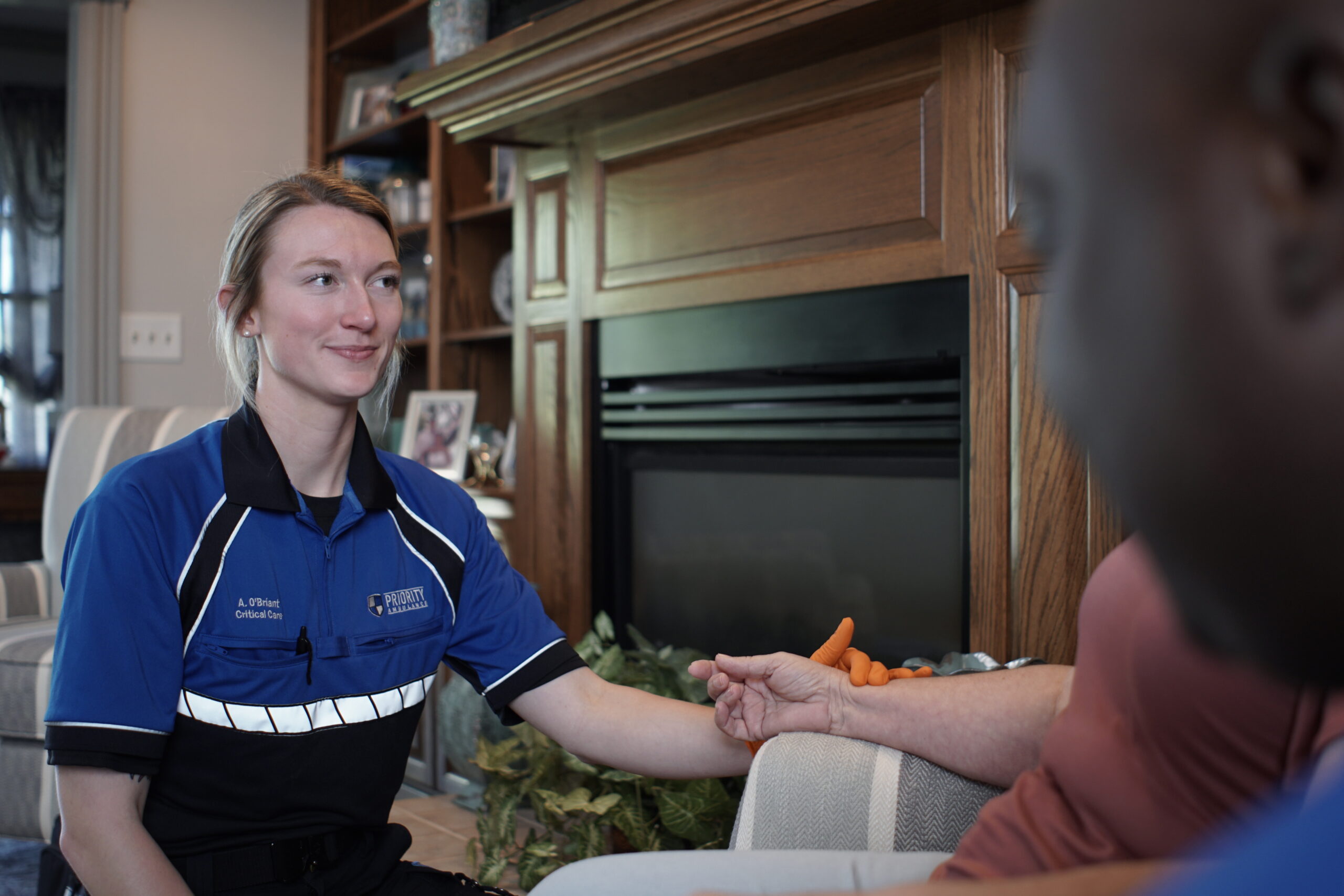 Knoxville, Tennessee (July 12, 2023) – Priority Ambulance, a division of Priority OnDemand, is now accepting applications for its highly anticipated accelerated 10-week Emergency Medical Technician (EMT) class. The program is presented in partnership with Roane State Community College's continuing education department. Classes begin August 21, 2023.
This EMT Academy opportunity is available to motivated and committed candidates to embark on a rewarding journey into the emergency medical services industry. Obtaining an EMT certification serves as a crucial foundation for a prosperous career in EMS and a valuable step toward pursuing diverse opportunities in public safety and healthcare.
Students must be at least 18, have a high school diploma or GED, and have a valid driver's license. Priority Ambulance will cover tuition and certification fees for eligible participants contingent upon an employment commitment with the company.
Those accepted into the program will receive a paid training wage and full benefits package from the company. During the duration of the course, students will complete classroom portions in Knoxville with transportation provided daily from Newport.
In addition to classroom instruction, students will also participate in clinical rides on Priority's interfacility and 9-1-1 ambulances. After successful completion of the course and obtaining their EMT certification, students will be promoted to full-time EMTs with the company's East Tennessee operations.
Interested individuals are encouraged to apply for this limited-time opportunity by visiting Priority's Ambulance Training Academy website at www.priorityambulancetn.com/training-academy/emt-basic-class. Interviews and aptitude testing will occur between July 25 and August 2 at Priority Ambulance's East Tennessee headquarters at 901 Callahan Drive, Suite 101, Knoxville, TN 37912.
Priority Ambulance is a premier national medical transportation provider, operating in 13 states. Recognized for five consecutive years on Inc. Magazine's list of the 5000 Fastest-Growing Private Companies in America, Priority Ambulance delivers exceptional patient care and customer service to approximately 600,000 patients annually. Our fleet of more than 850 state-of-the-art ambulances and support vehicles is staffed by 4,000 highly trained paramedics and EMTs across the country. As a division of Priority OnDemand, a leading national EMS and medical transportation company, we leverage expert healthcare services and technology solutions to address challenges and enhance efficiency throughout the continuum of care. For more information, please visit www.priorityambulance.com and www.priorityondemand.com.
# # #
CONTACTS:
Media:
Sharon Kraun
VP-Communications
404-326-0341
[email protected]
Morgan Szymczyk
Associate Director, Corporate Marketing & Communications
540-940-9423 
[email protected]