Priority OnDemand Medical Professional Experts Weigh in on Heat Related Illnesses
June 30, 2023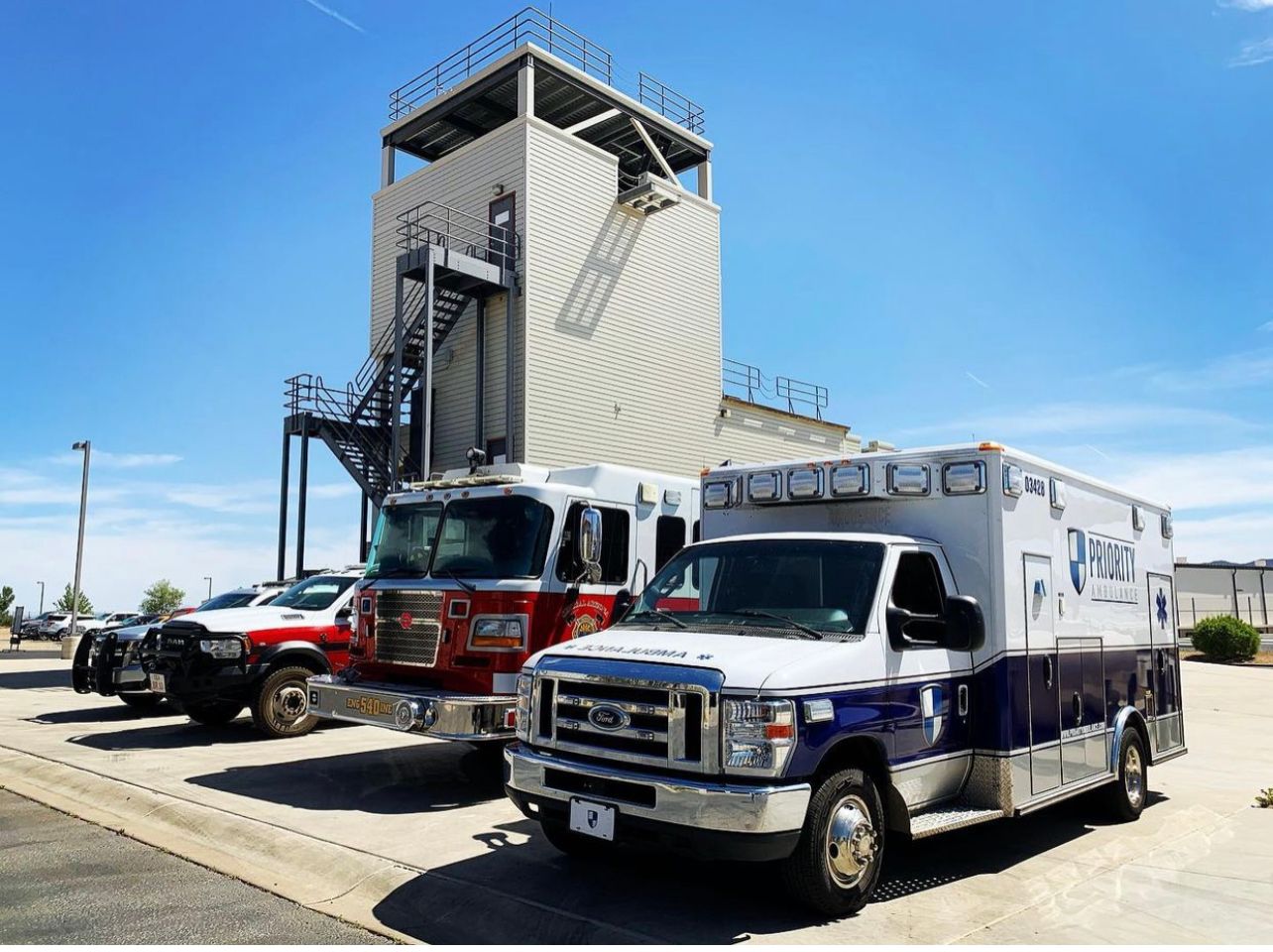 KNOXVILLE, TN (June 30, 2023)—The National Oceanic Atmospheric Administration (NOAA) recorded last summer as the third hottest summer in more than 128 years. As temperatures continue to rise in what could be another record-setting blistering season, Priority OnDemand, a national leader in EMS and medical transportation, supported by its OnDemand Visit team of healthcare professionals, weigh in on what you can do to avoid heat-related illnesses.
"Prevention is vital in helping ensure you and your family stay safe during rising temperatures this season," said Carol Crye, MSN, FNP with OnDemand Visit. "Heat exhaustion and heat stroke are very serious medical illnesses that can quickly deteriorate a person's health if not treated promptly and appropriately. Those working in extreme temperatures should take numerous breaks in a cooler area, replace fluids continuously, and work in the environment in shorter intervals."
Each year more than 700 heat-related deaths occur in the United States. The most common heat-related illnesses seen by medical professionals are heat exhaustion and heat stroke. While the duration of exposure to extreme temperatures can play a crucial role in an individual's health, even short durations could be catastrophic.
So, what are heat exhaustion and heat stroke, and what can you do to ensure yourself and your family are well protected from heat-related illnesses this season?
Heat exhaustion is the precursor to heat stroke, and while less severe, should be treated promptly as it can quickly lead to heat stroke without proper treatment. It is caused by exposure to high temperatures without adequate breaks or replacement of lost fluid.
Signs and symptoms of heat exhaustion can include:
Muscle cramping
Increased heart rate
Generalized weakness
Nausea and vomiting
Sweating
Clammy skin
Dizziness / fainting
Low urine output and/or dark, concentrated urine
Headaches
If left untreated, heat exhaustion can quickly turn into a heat stroke. A heat stroke is a medical emergency where the body's core temperature rises. The hypothalamus cannot regulate the individual's body temperature, and the body can no longer cool itself. If left untreated, the individual's health can deteriorate, leading to seizures, coma, and death.
Signs and symptoms of a heat stroke can include:
Decreased level of consciousness
Behavioral changes such as confusion or agitation
Elevated heart rate
Excessive sweating
Nausea and vomiting
Differentiating between heat exhaustion and heat stroke can be challenging, so seeking medical care when in doubt is highly recommended.
Crye reminds everyone, "Don't forget your sunscreen. Sunburned skin affects your ability to cool down, in addition to an increased risk of skin cancer."
By staying vigilant and following these essential guidelines, individuals can safeguard themselves and their loved ones from the hazards of heat-related illnesses during what could be a sweltering summer.
About Priority OnDemand
Built on a proven foundation as a national leader in EMS and medical transportation, Priority OnDemand's expert healthcare services and technology solutions create important connections across the continuum of care that solve challenges and reduce inefficiencies for patients, providers, hospitals, and healthcare facilities, communities, and insurers. Priority OnDemand offers solutions across three interconnected businesses: EMS & Medical Transportation, Telehealth, and Patient Logistics. The Priority OnDemand team consists of more than 4,100 healthcare services professionals who impact the lives of 830,000 patients annually. For more information, please visit www.priorityondemand.com.
# # #
CONTACTS:
Media:
Sharon Kraun
VP-Communications
404-326-0341
[email protected]
Morgan Szymczyk
Associate Director, Corporate Marketing & Communications
540-940-9423
[email protected]