Central EMS Provides Life-Saving Training to Local Law Enforcement Agencies
June 14, 2023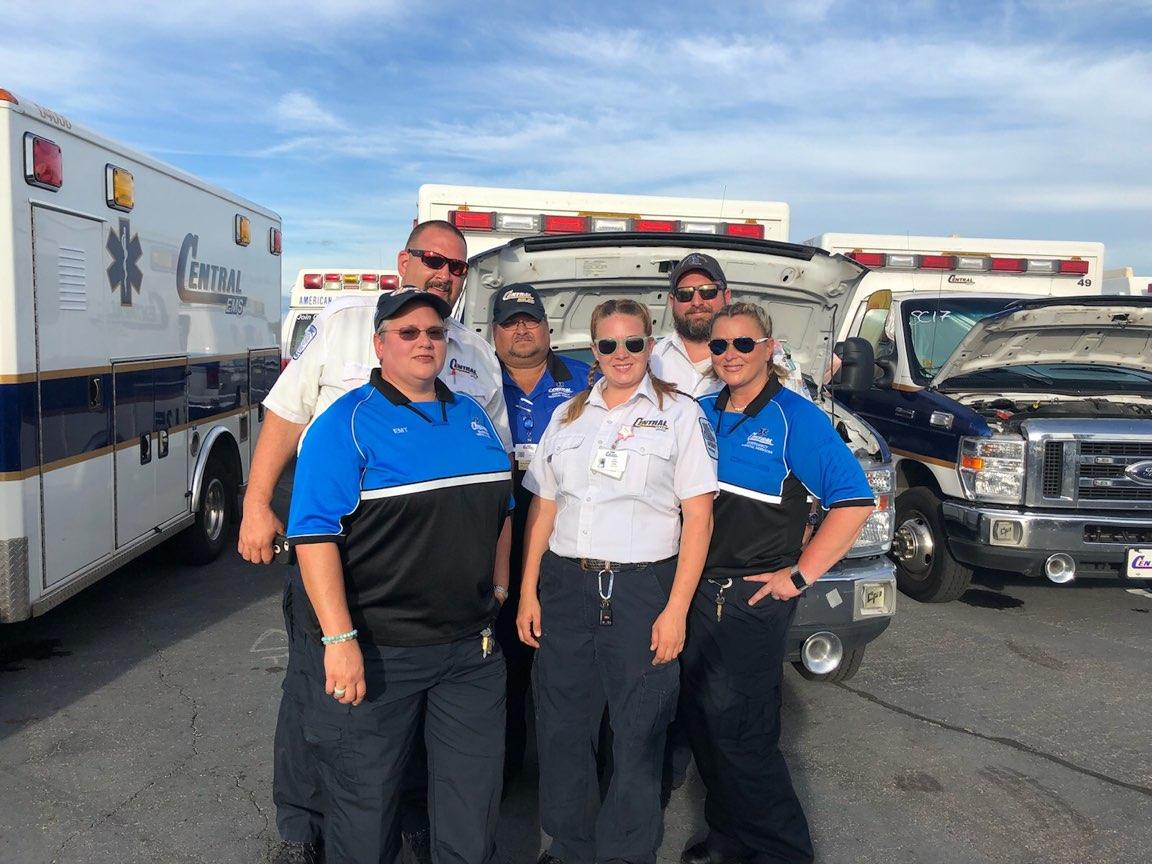 AUGUSTA, GA (June 14, 2023) — Often, law enforcement officers are the first on the scene of mass trauma events, where uncontrolled bleeding poses a grave threat to life. Recognizing the critical importance of swift action, over 20 dedicated officers from agencies in the Richmond-Augusta County area recently participated in transformative Stop the Bleed® training. This training was made possible through a collaboration between Central EMS, the largest emergency medical services provider in Georgia, and the Augusta Fire Department.
"We are thrilled to join forces with our fellow first responders to deliver this life-saving training," said Corey Thomas, Vice President of Operations for Central EMS. "Tragically, mass casualty incidents are on the rise. As first responders, we are responsible for keeping our community safe by delivering quality medical care. One way we fulfill this duty is through education programs like Stop the Bleed. By equipping and empowering individuals, this program becomes a beacon of hope, enabling them to save lives during moments of crisis."
Stop the Bleed is a grassroots national awareness campaign and a powerful call-to-action program. The Augusta training was led by Ken Bouvier, a professional EMS with over 48 years of experience in emergency medical services. Bouvier has held numerous leadership positions throughout his career, including Deputy Chief of Operations for New Orleans EMS. In 2022, Bouvier received the Louisiana EMS Lifetime Achievement Award in recognition of his contributions.
Assisting Bouvier was a team of esteemed instructors who brought invaluable knowledge and expertise to the program. Dennis Rowe, Director of Government & Industry Relations for Priority Ambulance, Jake Hansen, CQA Manager for Central EMS, and Sergeant Matthew Neumann with the Augusta Fire Department collaborated to ensure participants received top-notch instruction.
In addition to providing training, Central EMS also donated 150 bleeding control kits to the local agencies for officers to place in their patrol vehicles. The kits include a tourniquet and hemostatic dressings giving individuals the tools needed to control life-threatening bleeding.
About Central EMS
Central EMS is headquartered in Roswell, Georgia and serves more than 65,000 patients annually with more than 90 ambulances and support vehicles. The company specializes in 911 emergency medical transports, non-emergency service between hospitals and other health care facilities and special event medical coverage for Georgia Tech athletic facilities and other venues. Central EMS is also part of the Georgia disaster response team contracted through FEMA. Central EMS currently employs more than 400 EMTs, paramedics, dispatchers and support staff team members. For more information, visit www.centralems.com.
# # #
CONTACTS:
Media:
Sharon Kraun
VP-Communications
404-326-0341
[email protected]
Morgan Szymczyk
Associate Director, Corporate Marketing & Communications
540-940-9423
[email protected]