LifeCare Medical Transports Hosts Child Abuse Awareness Event April 15
April 10, 2023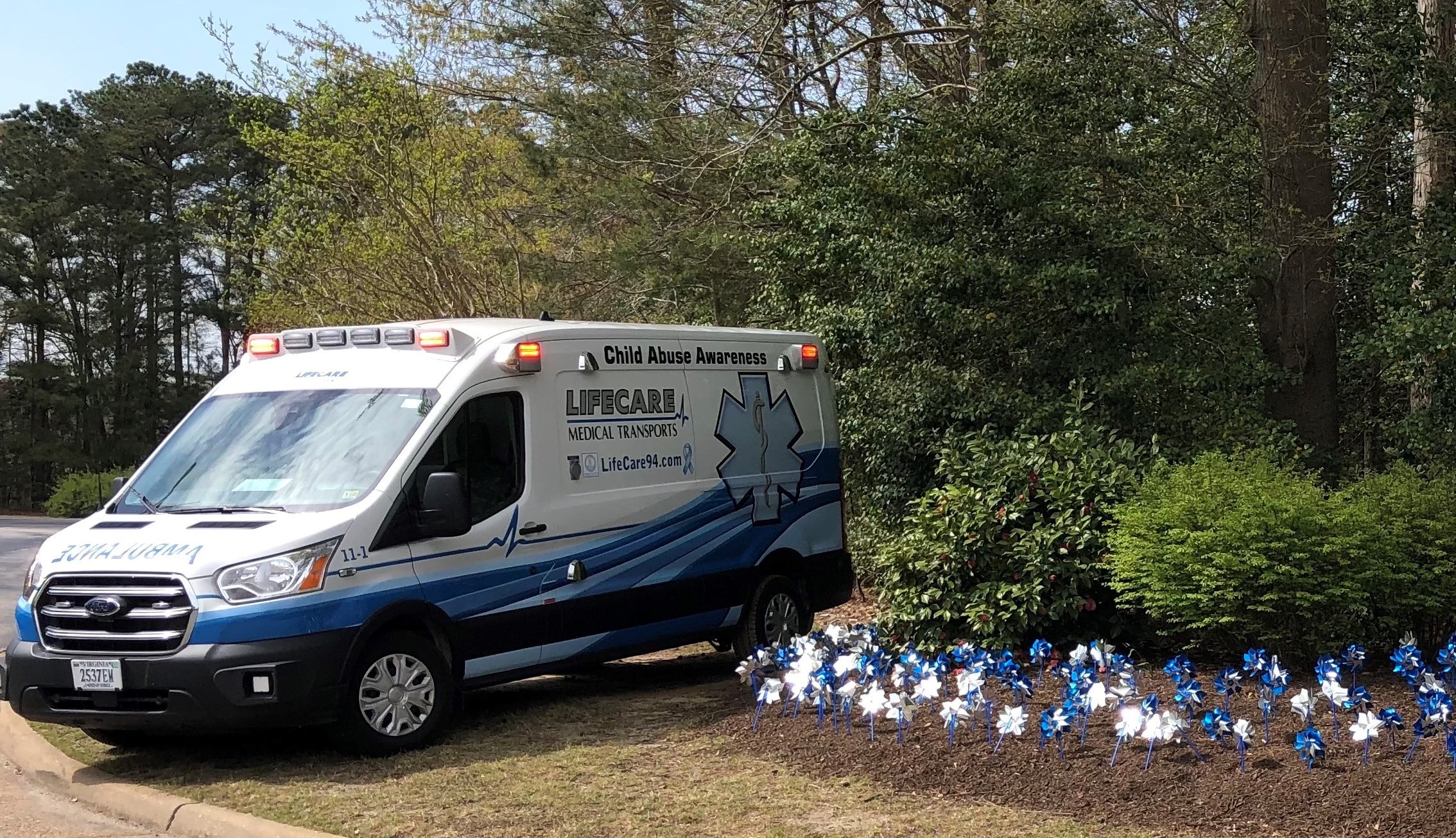 VIRGINIA BEACH, Va. (April 10, 2023)— LifeCare Medical Transports will host a free child abuse awareness event for the community on Saturday, April 15th at their Virginia Beach office at 933 First Colonial Rd. Virginia Beach, VA 23454.
April is National Child Abuse Prevention Month and recognizes the importance of families and communities working together to prevent child abuse and neglect. At least 1 in 7 children in the United States have experienced child abuse or neglect within the past year.
"We are proud to host an event that brings awareness and attention to real issues in our communities," said Grayson Dean, Marketing Representative for LifeCare. "We hope that this event will show our support to the community and help educate our community members and our team on how to stand up and speak out against child abuse."
The event will be held from 12pm-3pm and will include various activities for children of all ages. LifeCare will be handing out informational material on child abuse prevention and pinwheels. An area will be dedicated for community members to plant pinwheels as a reminder of the great childhoods we want for all children. In addition to LifeCare, Bikers Against Child Abuse (B.A.C.A.) will also be at the event.
About LifeCare Medical Transports
LifeCare Medical Transports is one of Virginia's largest providers of health care transportation services and is a member of the Priority Ambulance family of companies. Founded in 1994 by Kevin Dillard and Dan Wildman in Fredericksburg, Virginia. The corporate headquarters is now located in Stafford County, Virginia. The company has stations throughout Virginia serving communities across the commonwealth. With an innovative approach to many processes, LifeCare incorporates modern technology with day-to-day operations. Developing and implementing programs and process improvements created by a team-based environment represents their desire to not only stay on the forefront of patient care, but to develop it. For more information on LifeCare Medical Transports, visit lifecaremedicaltransports.com.
# # #
CONTACTS:
Media:
Morgan Szymczyk
Associate Director, Corporate Marketing & Communications
540-940-9423 
[email protected]