Priority Global Purchasing Manager Carlene Sifford and Priority Ambulance Named 2023 COUPA Spendsetter
April 7, 2023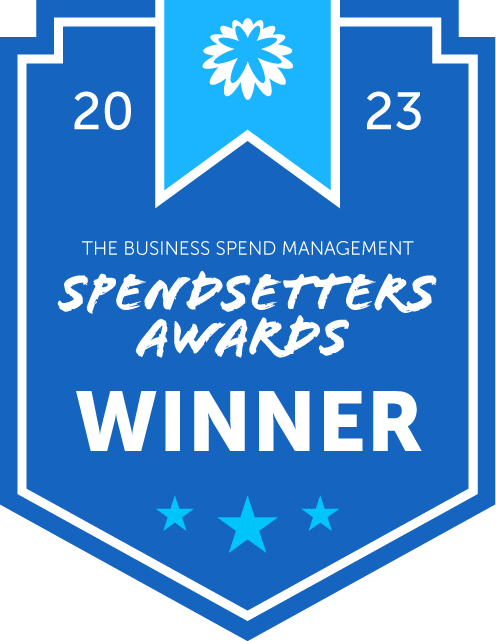 KNOXVILLE, Tenn. (April 14, 2023) – Priority Ambulance is proud to announce that Global Purchasing Manager Carlene Sifford and the Priority Ambulance purchasing team have been named a 2023 Coupa Spendsetter award winner for Smarter Spending at Inspire – the flagship Business Spend Management (BSM) community conference.
The annual Spendsetter awards recognize outstanding teams whose accomplishments offer a roadmap for other leaders looking to think beyond the transaction, grow their team's impact, and help their company fulfill its purpose. Spendsetters drive business growth and success – making every dollar spent more effective and sustainable.
"It is an honor to be recognized as a 2023 Coupa Spendsetter award winner. At Priority we are changing the expectations as one of the largest ambulance providers in the nation for improved specification compliance, quoted price adherence, and delivery expectations," said Sifford. "We have become a trendsetter in our industry by pushing the limits of our platform and collaborating with our suppliers to join the Coupa platform for electronic purchasing and invoicing."
The Spendsetter award committee recognized Sifford and Priority Ambulance for their exceptional use of actionable data insights to remove inefficiencies within the company's procurement processes. This includes a trendsetting procurement management style leading the way for positive consolidated buying capabilities across the company's national brands.
"This year's Spendsetters are professionals whose achievements and success stories have helped move the needle at their companies. Their actions have a ripple effect of positive change – from maximizing business value to improving the world around us," said Mark Riggs, Chief Customer Officer at Coupa.
"We received the highest number of nominations to date for this year's awards. It's proof that BSM helps our global community get to faster, smarter decisions on what's essential to drive business growth, productivity, and profitability. Spendsetters are leveraging the Coupa platform to do more than just make better spend decisions. They're making better business decisions and transforming their entire company," added Riggs.
Winners were announced live at Inspire in Las Vegas.
About Priority Ambulance
Priority Ambulance is a dynamic, rapidly growing health care company with medical transportation operations in 14 states and has been listed for five consecutive years on Inc. Magazine's list of the 5000 Fastest-Growing Private Companies in America. Priority Ambulance's EMTs, paramedics, nurses and support teams deliver exceptional patient care and customer service to approximately 600,000 patients each year. Throughout its national service area, approximately 4,000 highly trained paramedics and EMTs staff a fleet of more than 850 state-of-the-art ambulances and support vehicles. For more information on the Priority Ambulance family of companies, visit www.priorityambulance.com.
Contact:
Morgan Szymczyk
Associate Director, Corporate Marketing & Communications
540-940-9423
[email protected]
About Coupa Software
​​Coupa is the cloud-based Business Spend Management (BSM) platform that unifies processes across supply chain, procurement, and finance functions. Coupa empowers organizations around the world to maximize value and operationalize purpose through their business spend. Learn more at coupa.com and follow us on LinkedIn and Twitter.
Contact:
###