Central EMS Awarded Augusta-Richmond County 911 Emergency Response Zone
March 10, 2023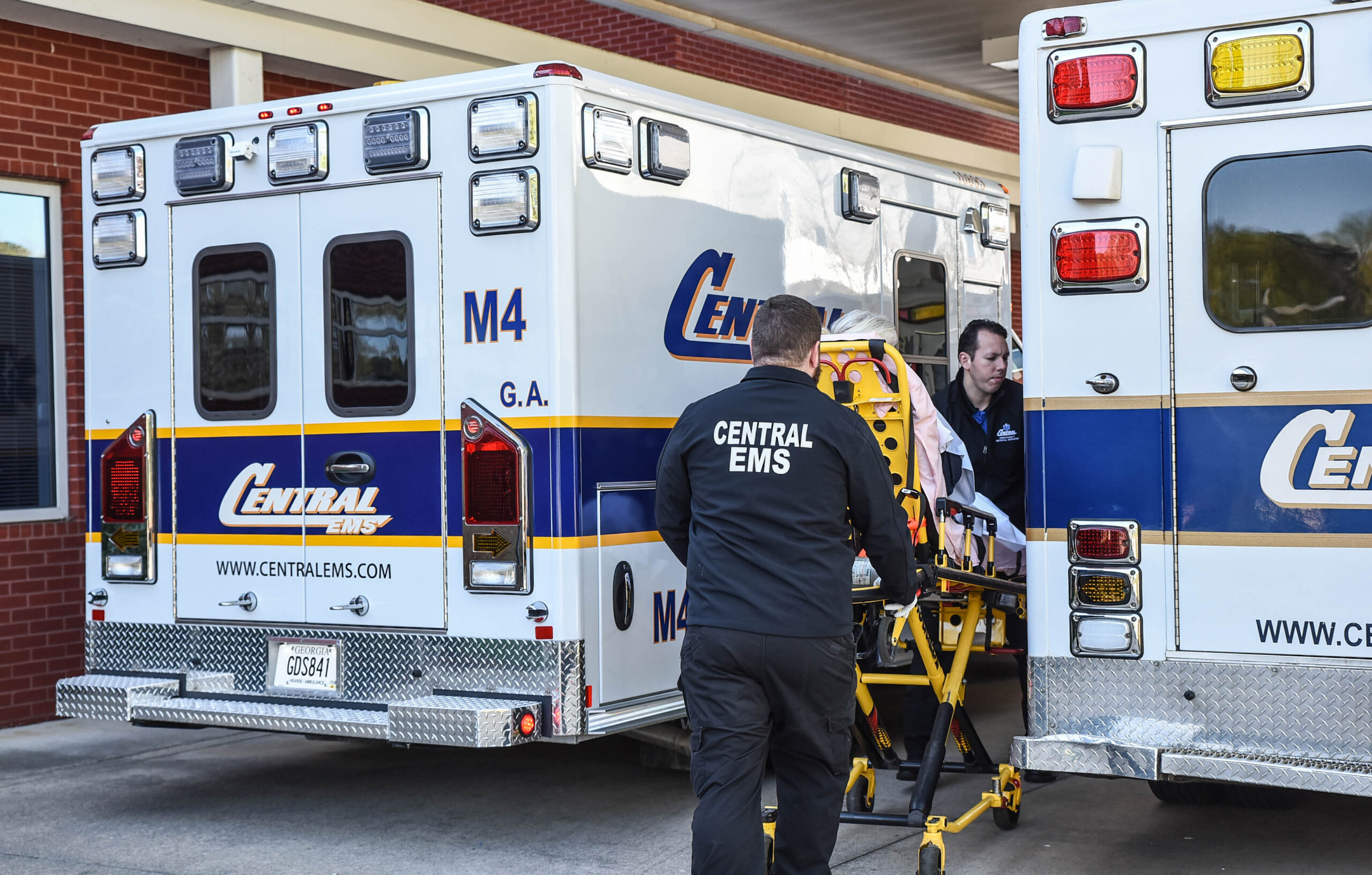 AUGUSTA, GA. (March 10, 2023)— Central EMS has been awarded the 911 Emergency Response Zone by the Georgia Department of Public Health (DPH) to provide exclusive 911 emergency ambulance services to the citizens of Augusta-Richmond County. DPH awarded the zone to Central EMS after receiving the Region VI EMS Council's recommendation. Central EMS will begin operations on or before May 8, 2023.                                                                    
Central EMS is a longstanding, respected provider in Georgia serving patients for more than 40 years and views Augusta-Richmond County as a natural extension to its existing regional operations.
"We are very pleased to be selected as the EMS Zone provider and appreciate the opportunity to provide the Augusta-Richmond County and its citizens exceptional levels of care and service," said Gary Coker, Central EMS President." "We look forward to working alongside the County to develop an EMS model that will ensure high-quality care for the community."
Founded in 1983 by Coker, the company is headquartered in Roswell, Georgia and provides more than 65,000 transports annually with approximately 400 employees with a fleet of more than 90 ambulances and support vehicles. With an emphasis on high-quality patient care and customer service excellence, Central EMS' providers are highly trained clinical experts in specialized care including, pediatric, neonatal, STEMI, stroke, trauma, and behavioral care.
Central EMS and its Georgia sister companies' National EMS, Puckett EMS and Ambucare EMS currently provide exclusive 911 ground ambulance transportation services in nine Emergency Response Zones in Georgia, including:
Forsyth County
Rockdale County
Newton County
Morgan County
Athens-Clarke County
Oconee County
Catoosa County
Cobb County
Haralson County
The enterprise represents the largest presence of ambulance providers in the state, responding collectively to more than 189,478 calls for service annually with a joint fleet of 156 ambulances and 827 EMS professionals.
About Central EMS and Priority Ambulance
Central EMS is headquartered in Roswell, Georgia and serves more than 65,000 patients annually with more than 90 ambulances and support vehicles. The company specializes in 911 emergency medical transports, non-emergency service between hospitals and other health care facilities and special event medical coverage for Georgia Tech athletic facilities and other venues. Central EMS is also part of the Georgia disaster response team contracted through FEMA. Central EMS currently employs more than 400 EMTs, paramedics, dispatchers and support staff team members. For more information, visit www.centralems.com.
Priority Ambulance is a leading national provider of medical transportation services, with operations in 14 states The Company has been listed for five consecutive years on Inc. Magazine's list of the 5000 Fastest-Growing Private Companies in America. Priority Ambulance's EMTs, paramedics, nurses and support teams deliver exceptional patient care and customer service to approximately 600,000 patients each year. Throughout its national service area, approximately 4,000 highly trained paramedics and EMTs staff a fleet of more than 850 state-of-the-art ambulances and support vehicles. For more information, visit www.priorityambulance.com.
# # #
CONTACTS:
Media:
Liz Merritt
VP-Communications
480-584-9598
[email protected]
Morgan Szymczyk
Associate Director, Corporate Marketing & Communications
540-940-9423 
[email protected]