Local EMS Agency Helps Support Ukrainian EMS Crews with Donation of Ambulances and Medical Supplies
February 1, 2023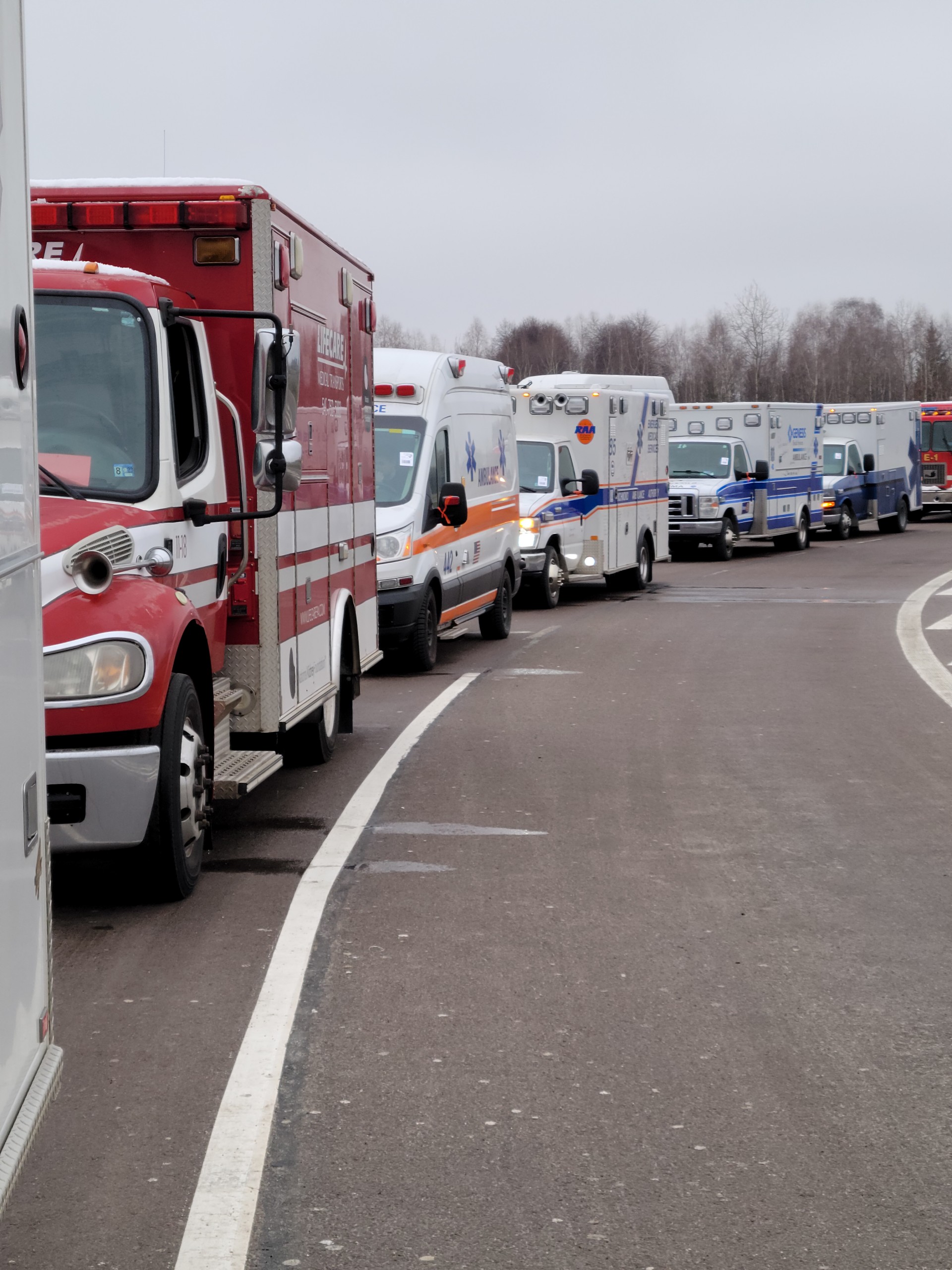 FREDERICKSBURG, Va. (January 31, 2023)— For LifeCare Medical Transports co-founder Kevin Dillard, answering the call for help extends not only beyond Virginia borders, but also international borders. Dillard recently returned from a humanitarian mission to war-torn Ukraine where LifeCare donated three ambulances, along with donations of medical supplies and a fire engine from multiple local agencies.
Dillard along with Clarence Fox, Chaplain for the Virginia Association of Volunteer Rescue Squads (VAVRS), Chris Manson, Vice President of Government Relations of OSF Healthcare, and Brian Kliesen from New Mexico traveled through Poland to the border to meet with members from the Ukrainian Military who escorted them through Lviv, Rivne, and Kyiv. In all, 10 ambulances and a fire truck were delivered to the frontlines of the war in Ukraine.
"We all knew the risks of traveling to Ukraine and especially being in a 10-vehicle convoy of ambulances and a fire truck, but we knew how great the need was for these vehicles to get to their destinations," said Dillard. "Since the start of the war, ambulances have been stolen or destroyed during the military conflict. These vehicles are vital for their emergency services personnel to be able to save lives and help those in need."
During their time in Ukraine, the group visited an orphanage and showed the children the ambulances and fire trucks. Dillard said, "The stories we were told about the children and how they ended up at the orphanage were truly heart breaking. It was such a humbling experience showing them the back of the ambulances and telling them about what we were doing to help."
Dillard became involved with "US Ambulances for Ukraine" a humanitarian effort actively seeking donations of ambulances and other medical equipment to send to Ukraine through a friend of Chancellor Volunteer Fire & Rescue whose brother, Chris Manson, is leading the effort. Collaborating with Manson, LifeCare became a staging location for agencies across Virginia to bring donated items such as ambulances, backboards, fire hoses, bullet proof vests, trauma gear and much more. Since early 2022, more than a dozen EMS agencies across the state have joined in the effort along with donations from churches, the VAVRS and community members.
As the war continues in Ukraine the need of ambulances, fire engines and wheelchair vans are still needed. If you are interested in donating equipment, ambulances, or engines, please reach out to Kevin Dillard at [email protected] or 540-752-0137.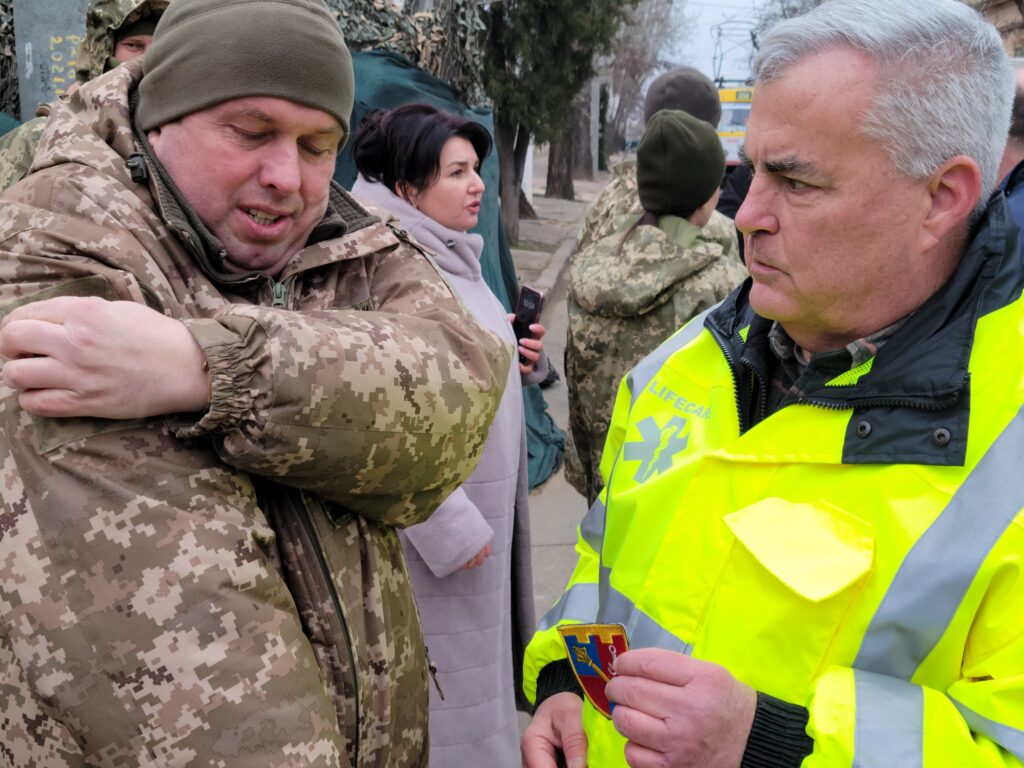 About LifeCare Medical Transports
LifeCare Medical Transports is one of Virginia's largest providers of health care transportation services and is a member of the Priority Ambulance family of companies. Founded in 1994 by Kevin Dillard and Dan Wildman in Fredericksburg, Virginia. The corporate headquarters is now located in Stafford County, Virginia. The company has stations throughout Virginia serving communities across the commonwealth. With an innovative approach to many processes, LifeCare incorporates modern technology with day-to-day operations. Developing and implementing programs and process improvements created by a team-based environment represents their desire to not only stay on the forefront of patient care, but to develop it. For more information on LifeCare Medical Transports, visit www.lifecare94.com.
# # #
CONTACTS:
Media:
Morgan Szymczyk
Associate Director, Corporate Marketing & Communications
540-940-9423 
[email protected]