Lindsay Ellison promoted to EMS Director for Cocke County Operations
September 20, 2022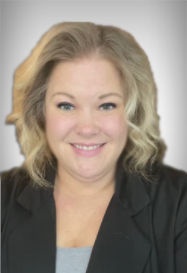 Priority Ambulance announced today the promotion of Lindsay Ellison to EMS Director overseeing the 911 and interfacility ambulance service in Cocke County, Tennessee.
Lindsay Ellison has more than 22 years of experience in EMS in Cocke County. During her time, she has worked to strengthen relationships between the ambulance service and local first responder agencies. In 2017, she developed an emergency medical responder program with the Newport Fire Department and later, the Cocke County Fire Department. She also manages annual training programs for the Newport Police Department and Cocke County Sheriff's Department.
"I am continually impressed by Lindsay's talent and dedication to creating and improving emergency medical responder programs and fostering our partnerships with other local first responder agencies." said Rob Webb, Vice President of East Tennessee Operations. "Lindsay always goes the extra mile to ensure that tasks are not only accomplished but are completed thoroughly and efficiently."
Lindsay began her EMS career in 1999 when she received her EMT certification from Walters State Community College and received her Paramedic certification in 2001. Working for various agencies, she has served patients in Cocke County for more than 22 years.
A lifelong resident of Cocke County, she graduated from Cocke County High School. Cocke County EMS is a family affair. Her father was a paramedic in the county for more than 40 years.
About Priority Ambulance of Tennessee
Priority Ambulance is the largest ambulance company operating in East Tennessee. The company is headquartered in Knoxville with operations serving hospitals and health care facilities in Knox and Blount counties and exclusive 911 emergency ambulance services in Loudon and Cocke counties. The Priority Ambulance of Tennessee team has grown to a 25-ambulance fleet with 175 employees proudly serving our patients and customers. For more information, visit www.priorityambulanceTN.com.
Priority Ambulance is a member of a national family of ambulance companies. For more information about its national footprint, please visit www.priorityambulance.com.