Guardian Ambulance, Sumter County EMS partner to add ambulances to county 911 EMS system
April 1, 2022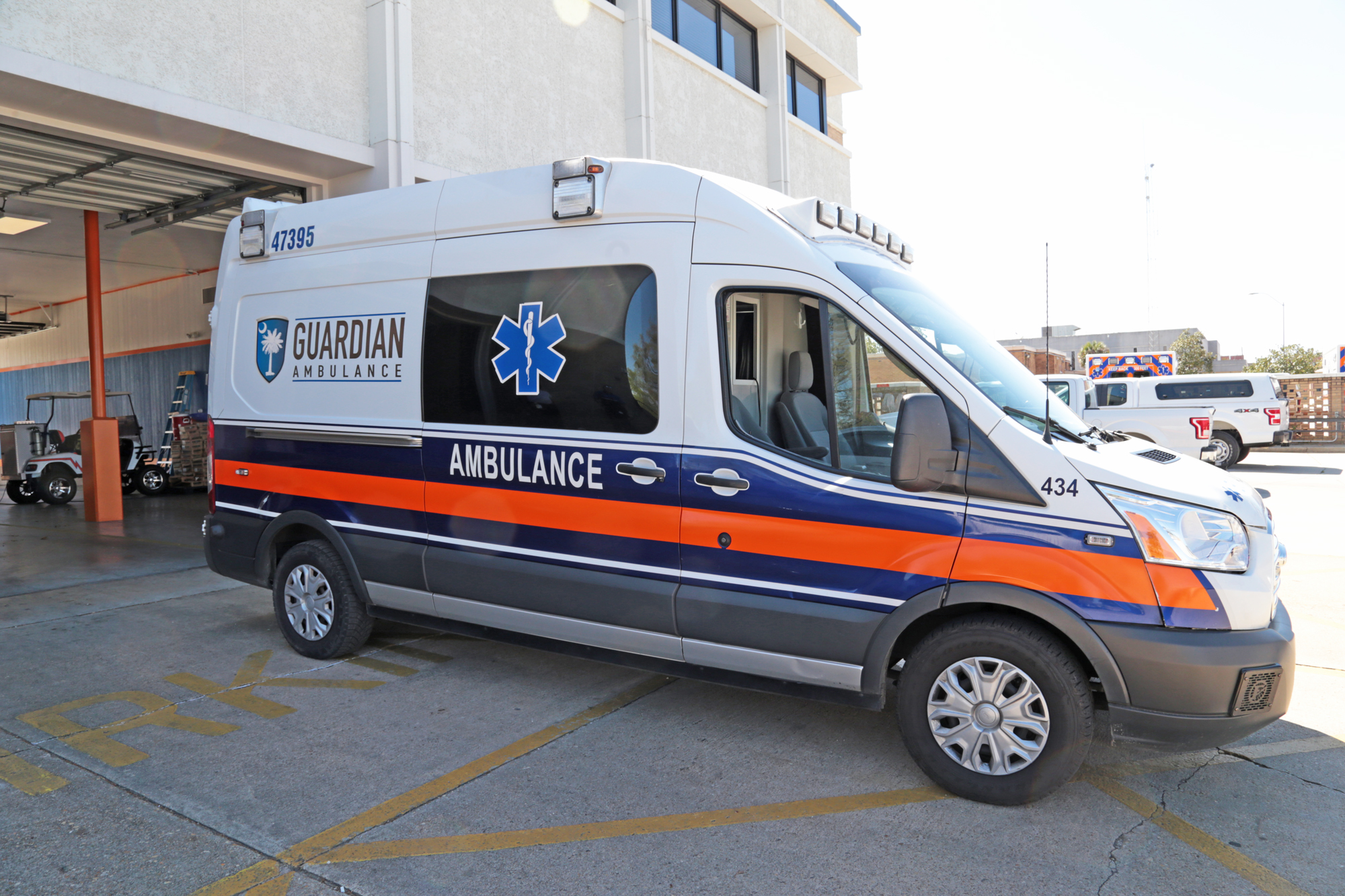 Sumter County EMS and Guardian Ambulance entered into an agreement to provide additional ambulance resources to the county's 911 EMS system. Beginning on April 1, Guardian Ambulance will provide Sumter County EMS with two 24-hour Advanced Life Support (ALS) ambulances every day to supplement the daily operations for Sumter County EMS.
"Guardian Ambulance's providers are certified just as our Paramedics, Advanced EMTs and EMTs and in good standing," said Sumter County EMS Chief Bobby Hingst. "This agreement was entered into due to the short staffing of ambulance services across the country. Sumter County cares about our residents and felt that this was a necessary decision in order to continue to provide adequate EMS services to the citizens and visitors of Sumter County."
There will be no change in how Sumter County residents request an ambulance through 911 as a result of this agreement. This agreement will be in effect for a three-year period to assist in more ambulances being available for citizens and visitors.
"If an ambulance shows up to your emergency and it has Guardian Ambulance on it, know that they will be providing this assistance and are being dispatched just as a Sumter County EMS ambulance would to avoid any delays in getting to your emergency," said Chief Hingst.
These two Guardian ambulances will be stationed at the Sumter County EMS Headquarters station to assist Sumter County EMS operations in responding to and providing treatment/transport to our citizens and visitors in need.
"Guardian Ambulance is proud to support Sumter County EMS in its mission of providing exceptional EMS response to the people of Sumter County," said Guardian Ambulance Operations Manager Jason Herring. "Guardian's ALS ambulances are staffed highly trained, licensed EMTs and paramedics who are dedicated to providing expert pre-hospital patient care. We look forward to working with Chief Hingst and the Sumter County EMS team."
Guardian Ambulance's 30-ambulance provides emergency and non-emergency medical transportation service to the PeeDee and Midlands regions. Guardian Ambulance is a part of the only nationally-accredited ambulance company in the state of South Carolina. Guardian Ambulance is a member of the Priority Ambulance family of companies.