Steve Blackburn Promoted to Chief Operating Officer
January 18, 2022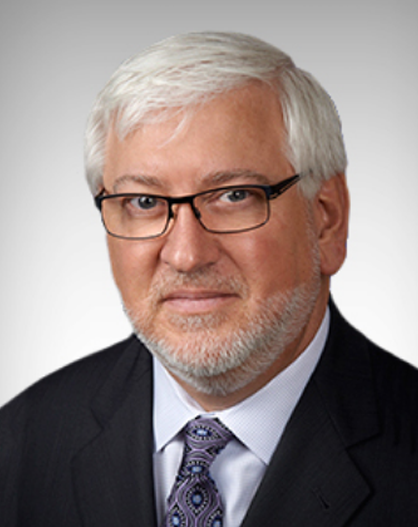 Knoxville, TN (Jan. 18, 2022) – Priority OnDemand ("Priority" or "the company") announced today that Steve Blackburn has been promoted to Chief Operating Officer. Blackburn has been with Priority since the company was founded in 2013. He most recently served as Mid-States Regional President, overseeing operations in six states.
"Steve has the talent and expertise to successfully meet our objective to implement innovative strategies to grow our national ambulance transportation platform and simultaneously expand our newest telemedicine and patient logistics technology service lines," said Bryan Gibson, Chief Executive Officer. "He has been an integral part of our team since the beginning and has proven his ability to maximize growth, boost efficiencies and identify unique market needs. His experience is invaluable, and I am confident he will lead the company toward innovative changes as we move forward."
A true leader in the health care service industry, Blackburn has a strong track record of success, launching numerous new-market operations, integrating large acquisitions, leading contract negotiations, overseeing key customer relations and managing contract retention efforts. In his new role, Blackburn will continue to oversee the day-to-day operations of the company's Mid-States Region, as well as focus on strategic planning to develop and implement the infrastructure and systems to accommodate future growth.
Blackburn said, "I am proud to be a part of the Priority team and look forward to the opportunity to contribute further to its success. I am excited to continue to grow the full platform of Priority OnDemand services, including EMS, telemedicine and patient logistics technology. This is an exciting time for the company and our best-in-class, patient-focused platform."
Prior to joining Priority, Blackburn worked for Rural/Metro Corporation, based in Scottsdale, Ariz.. He began his tenure in Nashville, Tennessee, as division general manager and was promoted to vice president of Rural/Metro's East Zone, responsible for overseeing six EMS and fire divisions.
Until 2013, Blackburn was vice president of new business integration for Rural/Metro Corporation, assisting in integrating new operations, contract retention and acquisitions. Blackburn also held several positions with various manufacturers of emergency medical technology and disaster response equipment, serving as national technical sales manager for TVI-Immediate Response Technologies and director of marketing for Ferno-Washington, Inc.
He earned a master's degree in business administration from Franklin University and a bachelor's degree in health education from Ohio State University.
About Priority OnDemand
Built on a proven foundation as a national leader in EMS and medical transportation, Priority OnDemand's expert healthcare services and technology solutions create important connections across the continuum of care that solve challenges and reduce inefficiencies for patients, providers, hospitals and healthcare facilities, communities and insurers. Priority OnDemand offers solutions across three interconnected businesses: EMS & Medical Transportation, Telehealth and Patient Logistics. The Priority OnDemand team consists of more than 4,100 healthcare services professionals who impact the lives of 830,000 patients annually. For more information, please visit www.priorityondemand.com.