MEDSHORE AMBULANCE IN SOUTH CAROLINA NOW SERVING PRISMA HEALTH MIDLANDS
March 2, 2021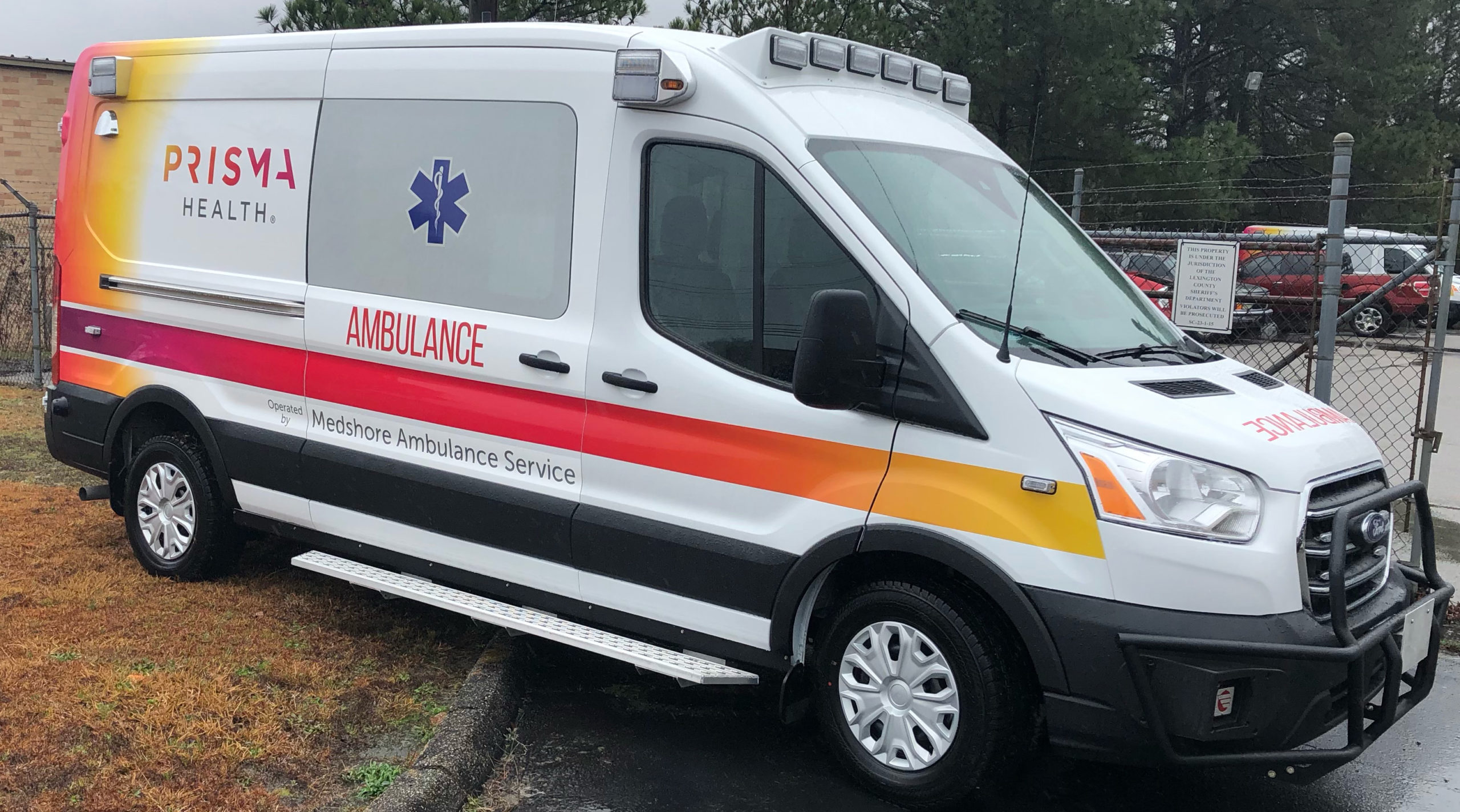 Medshore Ambulance was recently selected by Prisma Health as the preferred provider for medical transportation services to and from its Midlands facilities.
On February 1, Medshore Ambulance began providing ambulance and wheelchair service for discharges and transfers from Prisma Health Baptist Hospital, Prisma Health Baptist Parkridge Hospital, Prisma Health Heart Hospital, Prisma Health Richland Hospital and Prisma Health Tuomey Hospital, as well as affiliated medical facilities in the Midlands.
"Medshore Ambulance prides itself on providing medical transport to our patients with professionalism, friendliness and accountability," said Medshore Ambulance Vice President of Operations Jason Cooke "We are pleased to extend that service to Prisma Health and will work with their staff to further streamline and improve transportation services at their facilities for an improved patient experience."
Over the next few months, Medshore Ambulance will be placing a total of 13 new ambulances with Prisma Health branding in the Midlands area. Additionally, Medshore Ambulance is the largest private ambulance service in the state of South Carolina. With its fleet of existing ambulances in the Columbia area and in nearby Florence, Medshore Ambulance has an additional 20 ambulances to further support the Prisma Health Midlands ambulance system.
Medshore Ambulance is currently hiring EMTs and paramedics for its expanding operations in the Midlands at medshore.com/careers.