Priority Ambulance welcomes Ambucare in Georgia to national family of companies
January 14, 2021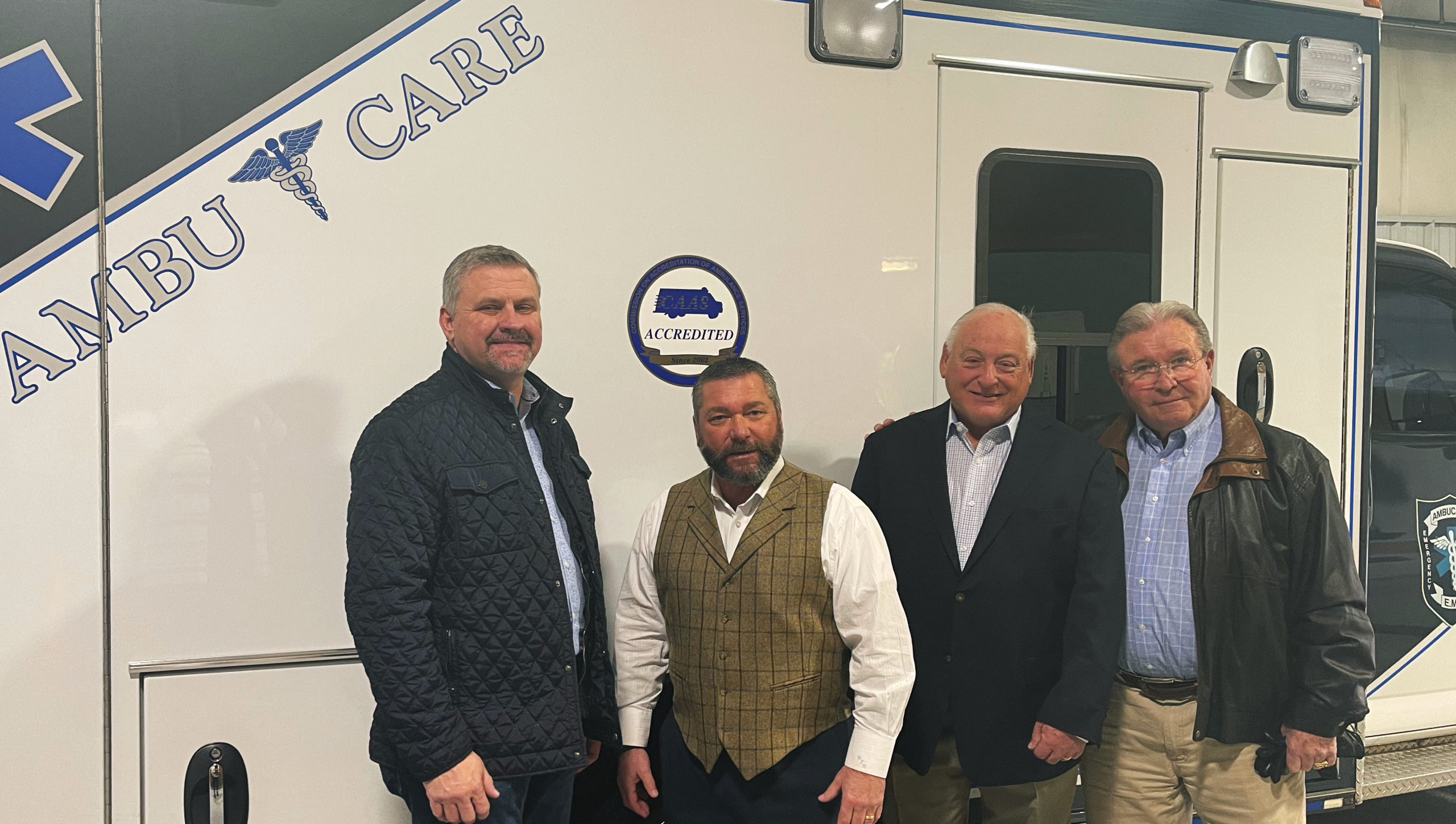 Priority Ambulance announced today that Ambucare will join its national family of companies. Based in Bremen, Ga., Ambucare is the primary 9-1-1 service provider to Haralson County and provides backup emergency response and nonemergency service to six other Georgia Counties.  The company is celebrating 75 years as a Georgia ambulance service in 2021.
"The Ambucare team and the Hightower family has a legacy of community service that matches well with the Priority Ambulance family of companies," said Priority Ambulance CEO Bryan Gibson. "Priority Ambulance is the largest private ambulance provider in the state of Georgia and one of the largest in the Southeast. Priority Ambulance is pleased to welcome Ambucare to the Georgia family and to support Ambucare in their mission to continue serving their patients and community."
"The Ambucare family is joining a network of like-minded companies dedicated to serving our communities," said Bill Hightower, Administrator of Ambucare. "We have known the leaders of Priority Ambulance's Georgia companies for decades, and we know that they share our same values. Ambucare will continue to be focused on serving our patients, friends, family and neighbors for many years in the future."
Ambucare has been a core part of the Bremen community for 75 years. In 1945, H.B. Hightower purchased his first funeral home in Bremen, Ga., establishing Hightower Funeral Home, which the family still owns. Having previously worked as an ambulance driver for Grady Hospital in the Atlanta area, H.B. Hightower also provided ambulance service as part of its service offerings.
In 1973, Georgia first began licensing EMS personnel agencies and workers, and Ambucare was the first licensed ambulance service in the county. In 1995, Ambucare separated from the funeral home business and grandson, Bill, and his wife, Susan, began the day-to-day leadership of Ambucare.
In 2002, Ambucare became the second ambulance agency in the state to be accredited by the Commission on Accreditation of Ambulance Services (CAAS), the gold standard in emergency medical services. The company has maintained accreditation for nearly 20 years.
Today, Ambucare operates seven ambulances and two wheelchair vans in the region and has 45 EMTs, paramedics, dispatchers and support staff.
Ambucare will continue to operate under the same name, and existing leadership will continue to lead the company, including Administrators Bill and Susan Hightower.
"The strength and dedication of our EMTs, paramedics, supervisors and management team have allowed us to continue to serve our community with excellence," said Susan Hightower. "We are tremendously grateful to our employees, and we look forward to the new opportunities that being a part of a national ambulance service will bring to them."
Priority Ambulance is the largest private ambulance service in the state operating as Ambucare, Central EMS, National EMS and Puckett EMS. Priority Ambulance's Georgia companies have more than 160 ambulances and 1,100 employees serving 24 Georgia counties, including serving as the primary 9-1-1 provider to eight EMS zones.
About Priority Ambulance
Based in Knoxville, Tenn., Priority Ambulance delivers emergency and interfacility medical transport service to nearly 500,000 patients each year across all companies and communities in the Priority Ambulance family. Throughout its national service area, approximately 3,400 highly trained paramedics and EMTs staff a fleet of approximately 610 state-of-the-art emergency vehicles with the latest medical equipment and technology.
Priority Ambulance's family of companies operates under trusted local brands in 12 states providing professional, courteous service and high standards of clinical care. The Priority Ambulance company partners include Shoals Ambulance in Alabama; Maricopa Ambulance in Arizona; Puckett EMS in Georgia and Southeast Tennessee; Central EMS in Georgia; National EMS in Georgia; Ambucare in Georgia; Seals Ambulance in Indiana; Kunkel Ambulance in Upstate New York; Trans Am Ambulance in western New York and Northwestern Pennsylvania; Medshore Ambulance in South Carolina; Priority Ambulance in East Tennessee; A&E EMS in Tennessee; Baptist Ambulance in West Tennessee, Mississippi and Arkansas; and LifeCare Medical Transports in Virginia and Maryland.