Priority Ambulance partners with LifeCare Medical Transports
October 28, 2020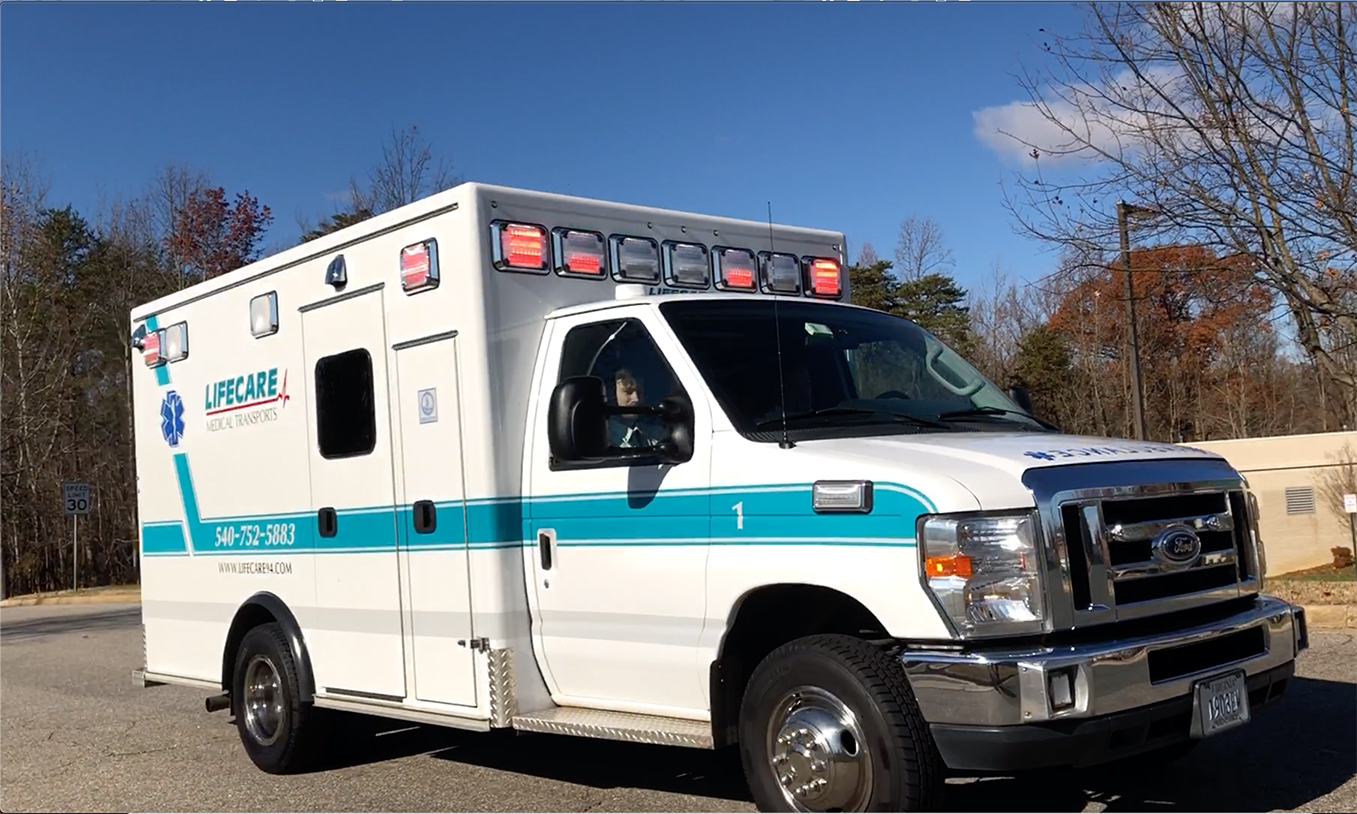 Priority Ambulance and LifeCare Medical Transports announced today that LifeCare is joining the Priority Ambulance national family of ambulance companies. The partnership will offer the Fredericksburg, Va.-based company additional opportunities for growth and expansion in the commonwealth of Virginia and beyond while maintaining existing leadership and daily operations.
"The LifeCare team share our ideals of customer service, safety, employee focus and patient care," said Priority Ambulance CEO Bryan Gibson. "They match well with our company mission and culture and will be a great addition to our family. Adding their vision to our group of owners will grow Priority's leadership strength, and we are excited to be able to support them in their plans for LifeCare's continued growth."
"LifeCare chose Priority Ambulance as a partner, because we know that we are joining a family of progressive, like-minded companies," said LifeCare CEO Kevin Dillard. "With a partner like Priority Ambulance, we can take LifeCare to the next level while maintaining the foundational culture and community connection that makes LifeCare a fantastic place to work and serve communities and patients."
Founders Kevin Dillard and Dan Wildman met as partners in their local volunteer rescue squad. In 1994, they recognized a need for quality medical transport and founded LifeCare out of their dedication to serving the community. In 1999, the company and its leaders were recognized for their promise as Virginia's Entrepreneur of the Year due to their exponential growth.
Today, LifeCare Medical Transports serves more than 70,000 patients each year with 127 ambulances. LifeCare provides service to hospitals and medical facilities throughout the state.
The company is community-focused supporting numerous local events, causes and nonprofit organizations and has also stepped up to help its community in crisis. On Sept. 11, 2001, LifeCare sent the first ambulances to the Pentagon responding to the terrorist attacks and responded to the scene for three days. The headquarters in Fredericksburg, Virginia served as the statewide staging area coordinating approximately 50 ambulances from throughout the state to assist in the recovery effort.
In 2007, the company received the Governor's Award for Outstanding Contribution to EMS Health & Safety – the only private ambulance service to ever receive this honor.
The executive leadership of LifeCare places a high priority on the safety and well-being of its 430 employees throughout the state.
"What truly sets LifeCare apart is our people," said Senior Vice President Dan Wildman. "We are a work family who enjoy coming to work every day and serving our patients and communities. We have employees that have worked at LifeCare from day one – as long as 25 years. From our friendly, professional field personnel to our executive leadership team, our LifeCare family has been instrumental in getting us to where we are today."
LifeCare Ambulance will operate under the same name and with the same executive leadership team. CEO Kevin Dillard and Senior Vice President Dan Wildman will continue to lead daily operations at LifeCare and oversee the direction of the company.
Priority Ambulance is a national ambulance company headquartered in Knoxville, Tennessee. The partnership with LifeCare represents their first expansion into Virginia; however, the company has a strong presence in the Southeast with operations in South Carolina, Tennessee, Georgia, Alabama, Mississippi and Arkansas. With the addition of LifeCare, the Priority Ambulance family of companies will serve communities in 12 states with 3,400 employees and nearly 650 emergency vehicles. Priority Ambulance was founded in 2014 with the belief in identifying and partnering with trusted local companies who understand the unique needs of their communities. Each company is supported with additional capital, resources and expertise from the national leadership team, as well as its sister companies.
About Priority Ambulance
Based in Knoxville, Tenn., Priority Ambulance provides the highest level of clinical excellence in emergency and nonemergency medical care to the communities it serves. Throughout its national service area, approximately 3,400 highly trained paramedics and EMTs staff a fleet of approximately 650 state-of-the-art emergency vehicles with the latest medical equipment and technology.
Priority Ambulance's family of companies operates under trusted local brands providing medical transport options in 12 states. The Priority Ambulance company partners include Shoals Ambulance in Alabama; Maricopa Ambulance in Arizona; Puckett EMS in Georgia and Southeast Tennessee; Central EMS in Georgia; Seals Ambulance in Indiana; Kunkel Ambulance in Upstate New York; Trans Am Ambulance in western New York and Northwestern Pennsylvania; Medshore Ambulance in South Carolina; Priority Ambulance in East Tennessee; A&E EMS in Tennessee; Baptist Ambulance in West Tennessee and Mississippi; and LifeCare Medical Transports in Virginia and Maryland.
For more information, visit www.priorityambulance.com.
About LifeCare Medical Transports
LifeCare Medical Transports, Inc. began operations in 1994 in Fredericksburg, Virginia and has grown from a local service to one of Virginia's largest health care transportation providers. Our commitment to quality services is supported by modern medical care, compassion for personalized care and concern for the community we serve.
LifeCare provides essential emergency, non-emergency, Basic Life Support (BLS), Advanced Life Support (ALS), Specialty Care Transport (SCT/Critical Care) and other varied services throughout the Commonwealth of Virginia. LifeCare has a fleet of more than 144 ambulances and employs over 500 employees with both health care and business training with community based locations throughout Virginia.
With an innovative approach to many processes, LifeCare incorporates modern technology with day-to-day operations. Developing and implementing programs and process improvements created by a team-based environment represents our desire to not only stay on the cutting edge of patient care, but to develop it.
For more information, visit www.LifeCare94.com.