Attala County, Mississippi selects Baptist Ambulance to provide 911 ambulance services
March 9, 2020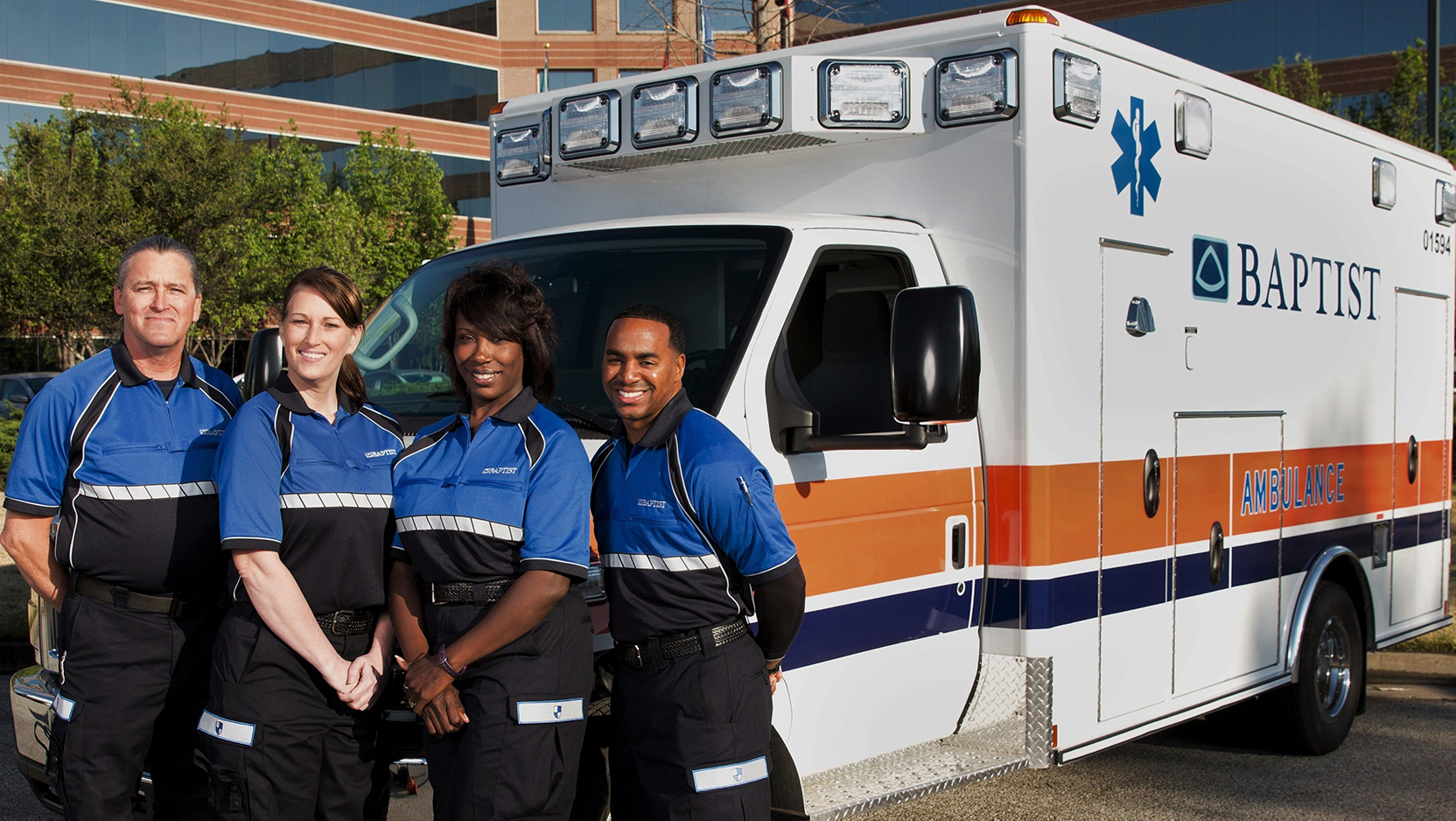 The Attala County Board of Supervisors unanimously voted Wednesday, March 4 to select Baptist Ambulance to provide exclusive 911 emergency ambulance service to the county.
"We were impressed with Baptist Ambulance's proposal, which included a significant increase in resources to our community at no cost to the county," said Attala County Board of Supervisors President Steven Gross. "We are excited about this new partnership with Baptist Ambulance and believe this will help make our community an even safer place to live."
Baptist Ambulance will staff three ambulances 24 hours a day, seven days a week with an additional ambulance available to be staffed by a supervisor during times of high call volume. Baptist Ambulance's vehicles will be furnished with new, advanced medical equipment, such as the latest model cardiac monitors and power stretchers.
"In addition to providing prompt, clinically-excellent ambulance service, we seek to truly become a member of the community," said Baptist Ambulance Vice President of Operations Eric Messer. "We are involved in our communities through public health outreach programs like CPR classes, AED training and provide standby ambulance for community events, festivals and more. We're excited to expand that service and commitment to Attala County."
Baptist Ambulance plans to extend offers of employment to all qualified EMTs and paramedics currently working in the county to preserve local experience and knowledge in the workforce.
Baptist Ambulance is a subsidiary of Priority Ambulance, one of the nation's fastest-growing ambulance companies in the nation with a large concentration in the Southeast. The company operates in West Tennessee and Mississippi as Baptist Ambulance serving more than 43,000 patient each year, including seven communities with 911 service. In Mississippi, the company currently provides 911 services to Calhoun, Lafayette, Lowndes and Prentiss counties.
About Priority Ambulance:
Priority Ambulance serves more than 400,000 patients annually with approximately 3,000 highly trained paramedics and EMTs staffing a fleet of approximately 500 state-of-the-art vehicles with the latest medical equipment and technology. Priority Ambulance operates in 10 states under trusted local brands that provide emergency and non-emergency medical transport services.
The Priority Ambulance family of companies includes Shoals Ambulance in Alabama; Maricopa Ambulance in Arizona; Puckett EMS in Georgia and Southeast Tennessee; Central EMS in Georgia; National EMS in Georgia; Seals Ambulance in Indiana; Kunkel Ambulance in upstate New York; Trans Am Ambulance in western New York and northwestern Pennsylvania; Medshore Ambulance in South Carolina; Priority Ambulance in East Tennessee; and Baptist Ambulance in West Tennessee, Mississippi and Arkansas. For more information, visit www.priorityambulance.com.