City of Goodyear, Arizona issues intent to award 9-1-1 contract to Maricopa Ambulance
October 26, 2018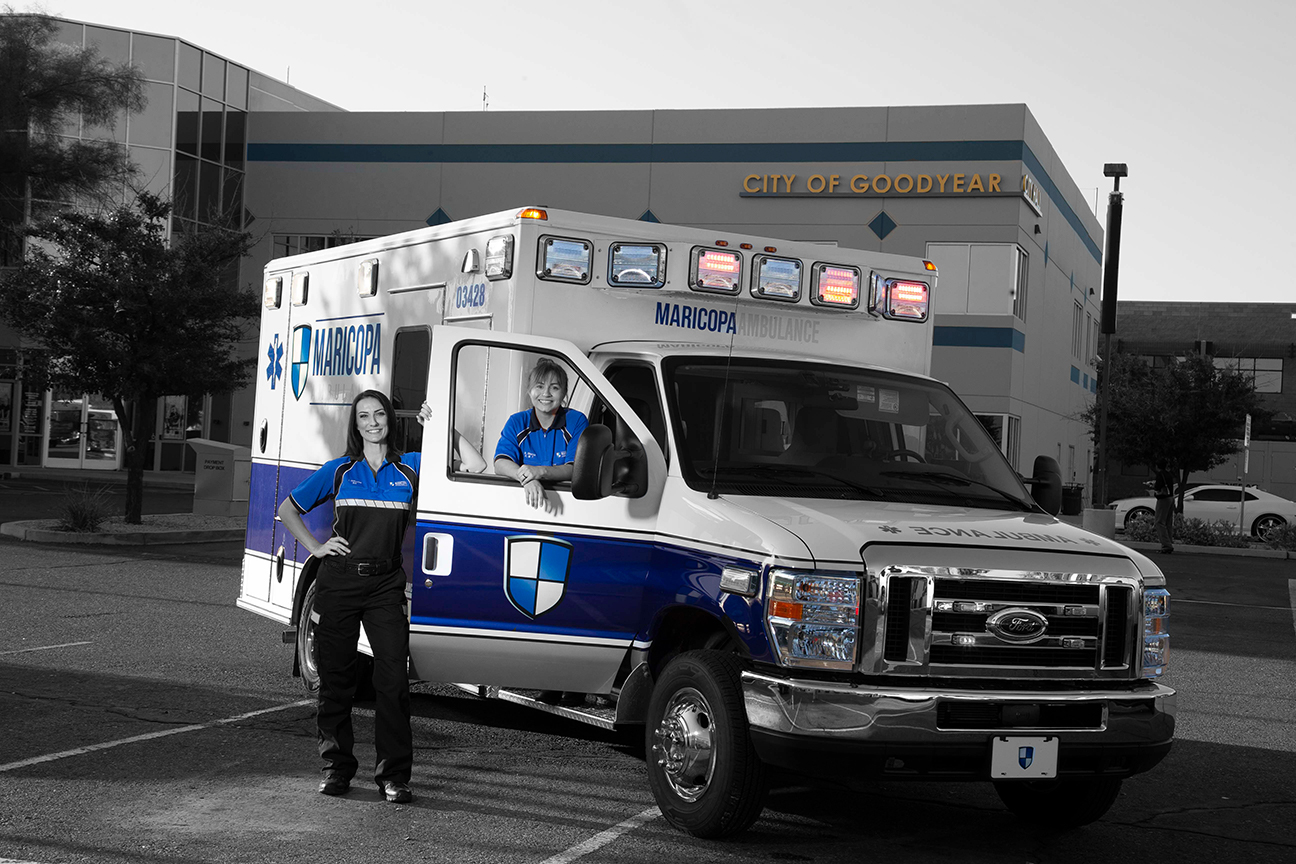 FROM: Bryan Gibson, CEO, Priority Ambulance
DATE: October 26, 2018
Re: City of Goodyear 9-1-1 Ambulance Services
This week, Maricopa Ambulance received a letter of intent to award the 9-1-1 ambulance service contract from the City of Goodyear. Pending contract approval from Goodyear City Council and the Arizona Department of Health Services (ADHS), Maricopa Ambulance will begin responding to all 9-1-1 calls within the City of Goodyear for a four-year contract beginning in 2019 with an option to renew for an additional three one-year terms.
The Goodyear Fire Department stated in its request for proposals that the fire department, with the support of the City of Goodyear, plans to seek a certificate of necessity from the ADHS. Maricopa Ambulance will work with the fire department as it obtains its CON and transitions over the next several years.
Throughout the duration of the contract period, Goodyear can count on Maricopa Ambulance to prioritize the health and safety of the community. We look forward to working with the Goodyear Fire Department on the EMS system design to meet the community's current needs and to continually refine our efforts throughout the future transition to always ensure the people of Goodyear have the highest-quality EMS system.