Priority Ambulance receives national EMS Award for Innovation in EMS, Patient and Employee Safety Programs
August 23, 2018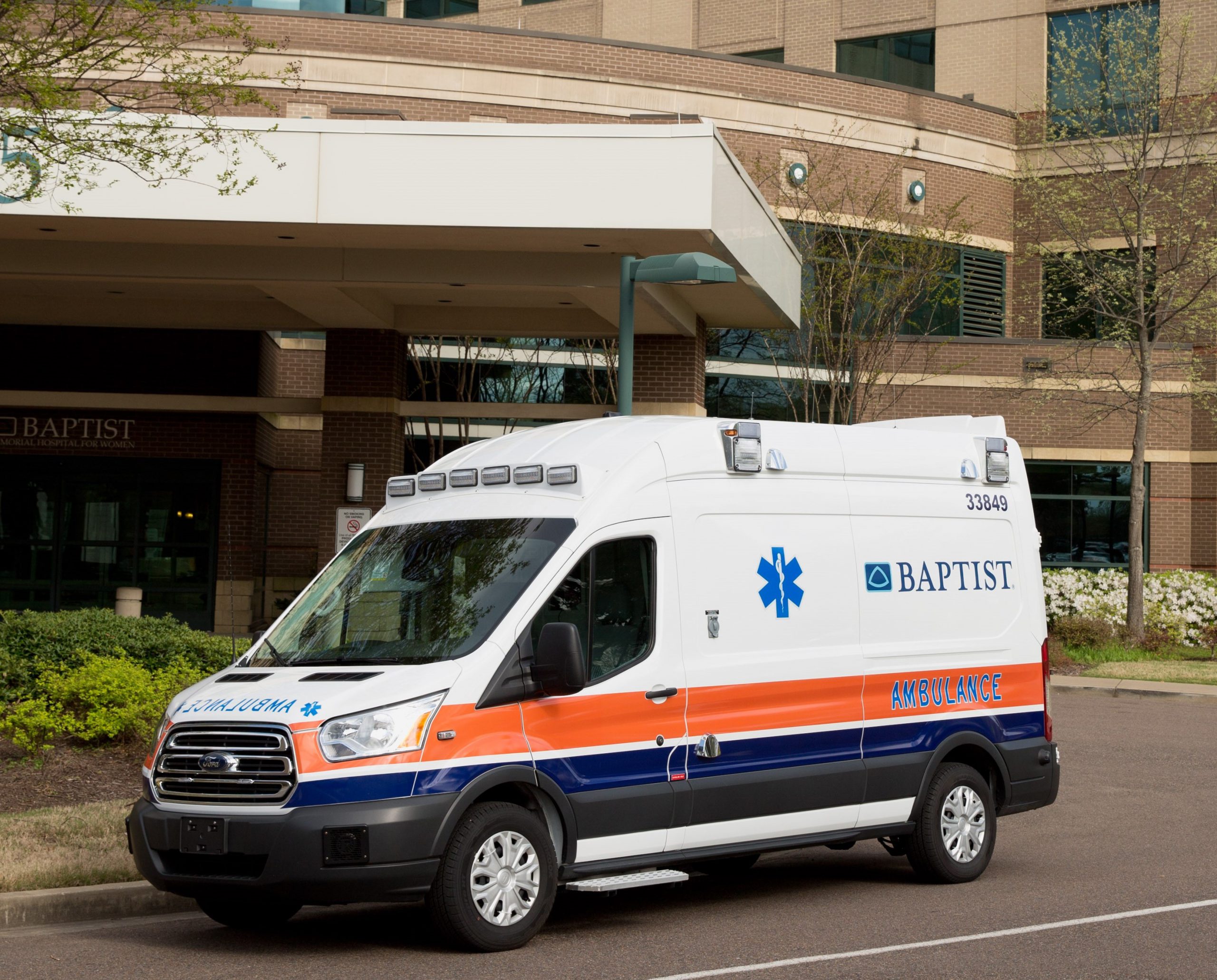 Priority Ambulance, the nation's fastest-growing private ambulance service company, has been named the national AMBY Award winner by the American Ambulance Association in two categories: Innovation in EMS and Patient and Employee Safety Programs.
The Innovation in EMS award stems from Priority's innovative collaboration with Baptist Memorial Health Care Corporation, one of the country's largest not-for-profit health care systems, to create a systemwide solution to increase efficiency, accountability and patient satisfaction related to ambulance services.
The AMBY Award for Patient and Employee Safety Programs recognizes Priority Ambulance's ongoing commitment to creating a culture of safety and raising the bar for vehicle safety standards in the EMS industry.
"At Priority, we put patients and employees at the forefront of our strategies and investments, as we strive to develop the most safe, accountable, friendly and efficient EMS delivery systems in the nation," said Priority Ambulance President and Chief Executive Officer Bryan Gibson. "We are extremely honored to be recognized by our peers and the American Ambulance Association for our commitment to excellence in EMS as we continue to set the bar for innovation, safety and efficiency in our industry."
Innovation in EMS Award
The company's Innovation in EMS Award relates to a more than yearlong collaboration with Baptist Memorial Health Care Corporation. During this process, Priority Ambulance's goal was to enhance ambulance service efficiencies, improve patient logistics and flow, and to elevate the Baptist brand in the community.
The process resulted in a master services agreement, the launch of Baptist Ambulance, and the deployment of 10 Baptist-branded ambulances in the Memphis-area market in April 2017. Today, Priority Ambulance serves more than 30,000 patients each year with Baptist-branded ambulances at 12 Baptist facilities and in six communities served with 9-1-1 in West Tennessee and Mississippi.
To coordinate the systemwide ambulance network, a centralized dispatch center was co-located in the Baptist Patient Placement Center. Baptist's PPC is staffed with experienced registered nurses that track the status and manage all 2,700 hospital beds in the Baptist system while facilitating transfers and assignments of beds from all Baptist hospitals from one central location using TeleTracking bed management technology. Priority Ambulance's centralized dispatch center answers more than 70,000 interfacility ambulance transfer requests and 9-1-1 calls annually.
"Our planning, implementation and operation of the Baptist Ambulance system provides an excellent case study that underscores the benefits of comprehensive system integration with hospital partners," said Gibson. "To our knowledge, this is the first ambulance service integration of this size and scope in the nation, and we believe this model will serve as a benchmark for the future of our industry."
Patient and Employee Safety Programs Award
At Priority Ambulance, every ambulance in our fleet reflects our commitment to the safety of our patients, employees and the community. In fact, ambulance industry statistics from OHSA, NHTSA, the National Safety Institute and the National Safety Council show emergency response vehicles are 13 times more likely to be involved in an accident, with 40 percent of those accidents due to driver distraction or negligence.
In 2018, Priority Ambulance launched a comprehensive, multi-year vehicle safety initiative designed to reduce risks association with traffic accidents, unsafe driving behaviors, distracted driving, fatigued driving and patient safety.
The company's primary goal is to reduce the risk of potential vehicle accidents, with four key strategies anchoring its safety initiative:
Enhance vehicle safety solutions
Implement driver behavior monitoring technology
Implement collision avoidance/lane departure technology
Reduce the potential for distracted driving incidents
To date, all vehicles in the Priority Ambulance fleet are equipped with standard patient and crew safety features that elevate safety to a higher level. Additionally, the company is in a 3-year implementation period for deployment of driver behavior monitoring technology, collision-avoidance and lane-departure technology, as well as driver-feedback technology designed to mitigate drowsy and distracted driving incidents. The company launched a test fleet with this technology in its 10-vehicle 9-1-1 ambulance fleet in Scottsdale, Arizona.
"Our mission is to guard the safety to the best of our ability of every patient, crew member and community we serve," said Mr. Gibson. "Safety is the cornerstone of our core values, and we expect the impact of our 2018 safety initiative will improve the overall health and well-being of our EMS personnel, mitigate risk to our patients and improve safety in the communities we serve."
About Priority Ambulance
Priority Ambulance serves more than 400,000 patients annually with approximately 2,800 highly trained paramedics and EMTs staffing a fleet of approximately 500 state-of-the-art vehicles with the latest medical equipment and technology. The fastest-growing ambulance company on the Inc 5000, Priority Ambulance operates in 10 states under trusted local brands providing emergency and non-emergency medical transport services.
Priority Ambulance company partners include Shoals Ambulance in Alabama; Maricopa Ambulance in Arizona; Puckett EMS in Georgia and Southeast Tennessee; Central EMS in Georgia; National EMS in Georgia; Seals Ambulance in Indiana; Kunkel Ambulance in Upstate New York; Trans Am Ambulance in western New York and Northwestern Pennsylvania; Medshore Ambulance in South Carolina; and Priority Ambulance in East Tennessee. Priority Ambulance also serves Baptist Memorial Health Care facilities in West Tennessee, Mississippi and Arkansas under the Baptist brand.
About Baptist Memorial Health Care
One of the country's largest not-for-profit health care systems, Baptist Memorial Health Care offers a full continuum of care to communities throughout the Mid-South. The Baptist system, which consistently ranks among the top integrated health care networks in the nation, comprises 21 affiliate hospitals in West Tennessee, Mississippi and East Arkansas; more than 5,000 affiliated physicians; Baptist Medical Group, a multispecialty physician group with more than 800 providers; home, hospice and psychiatric care; minor medical centers and clinics; a network of surgery, rehabilitation and other outpatient centers; and an education system highlighted by the Baptist College of Health Sciences.
About the AMBY Awards
The AMBY Awards are sponsored by the American Ambulance Association ("AAA") and recognize excellence in the ambulance profession and the ingenuity and entrepreneurial spirit that epitomize AAA members. For more information and to view full entries for winners in each category, go to https://ambulance.org/2018/08/14/american-ambulance-association-announces-2018-amby-award-winners/ .