Scottsdale City Council unanimously selects Maricopa Ambulance as ambulance service partner
December 5, 2017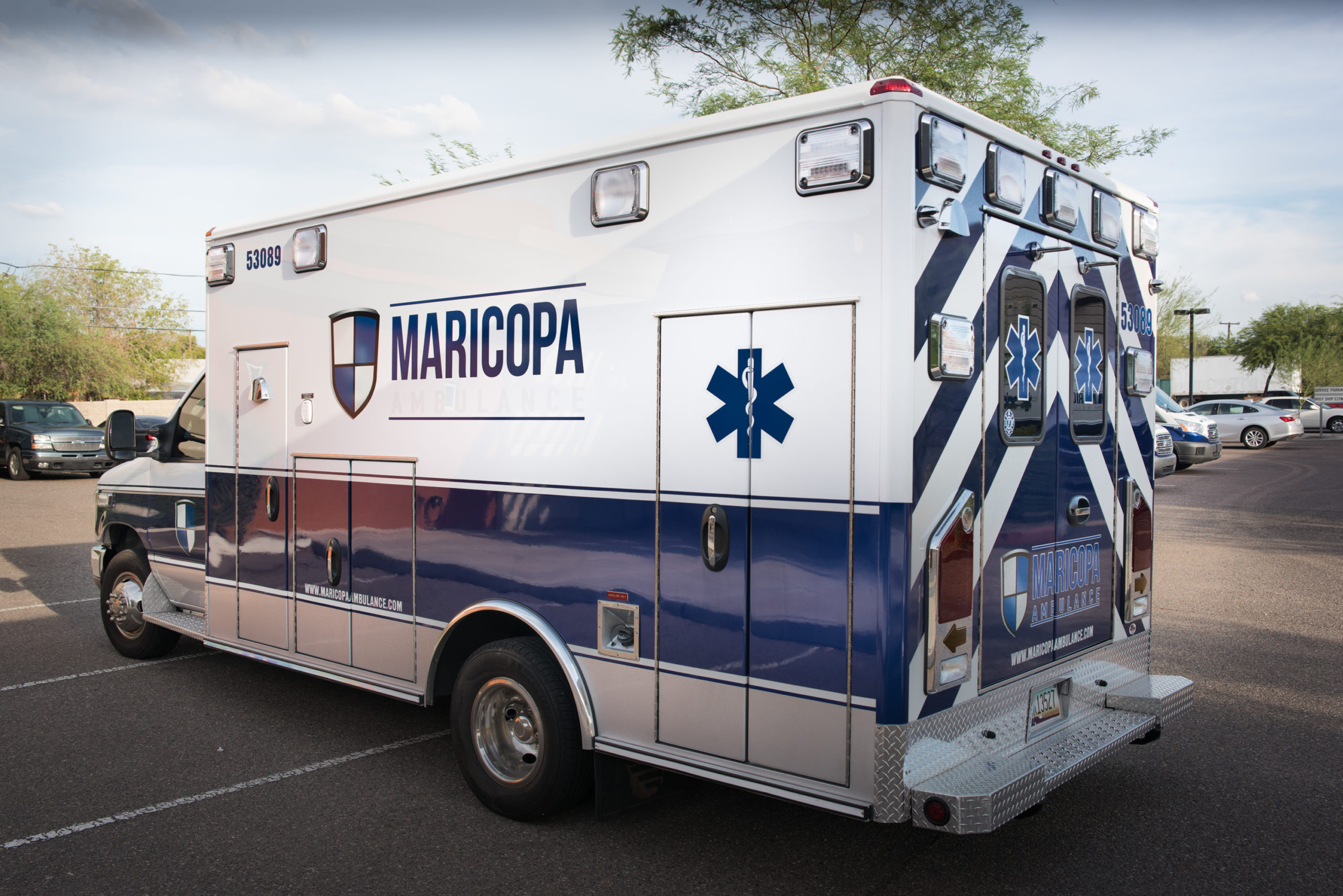 The Scottsdale City Council unanimously voted to select Maricopa Ambulance as its ambulance service partner on December 4 following a competitive bid process. Pending final negotiations, the three-year contract will begin in February 2018 with the option for two additional three-year renewals.
"The City of Scottsdale conducted a thorough, competitive bid process that enabled the selection of the best possible service for the community," said Maricopa Ambulance CEO Bryan Gibson. "We are proud to be trusted as Scottsdale's emergency ambulance service provider. We look forward to partnering with the City of Scottsdale, the Scottsdale Fire Department, the Phoenix Regional Fire Department Dispatch Center and other partners in the medical community and law enforcement to develop a comprehensive, effective EMS system that will protect and promote the health and safety of this community."
As part of the ambulance service agreement, Maricopa Ambulance will dedicate 14 new American-made Ford ambulances to the Scottsdale EMS system, as well as a quick response vehicle for Scottsdale system supervisors equipped with advanced life support equipment. Each ambulance will be equipped with solar panels to reduce the carbon footprint and advanced safety features, including lane departure/collision avoidance technology, StreetEagle safe driving performance monitoring and Opticom technology that communicates with traffic lights to clear traffic.
Maricopa ambulances will be staffed with EMTs, who will work closely with the Scottsdale Fire Department paramedic first responders to provide advanced life support equipment and supplies and provide ride-along services to firefighter paramedics.
The Scottsdale leadership team at Maricopa Ambulance are experienced local EMS professionals. Scottsdale EMS Director Tim Young has more than 25 years of experience at the Phoenix Fire Department, as well as direct experience running operations in the City of Scottsdale ambulance system with a private service. Young will manage day-to-day operations of the Scottsdale EMS system with assistance from four paramedic supervisors.
Communications Director Ellen White will manage integration with the Phoenix Regional Dispatch Center's system and is intimately familiar with the operation having spent more than 20 years as a dispatcher, supervisor and director in Central Arizona. Marketing and Business Development Director Michelle Angle has 17 years of local experience to build trusted relationships and serves as the main contact with hospitals and medical facilities.
Maricopa Ambulance began operations in Maricopa County in October 2016 after receiving its certificate of necessity (CON) from the Arizona Department of Health. The issuance of the CON allowed for a new choice in medical transport in Maricopa County, which was previously served by only one provider for a majority of the county.
Maricopa Ambulance is recognized as a Premier EMS Agency by the Arizona Department of Health Services and is a member of the Arizona Hospital and Healthcare Association, the Arizona Health Care Association and the Arizona Ambulance Association. For more information, visit www.maricopaambulance.com.
Maricopa Ambulance is a member of the Priority Ambulance national family of companies. For more information, visit www.priorityambulance.com.