Forsyth County Board of Commissioners selects Central EMS as provider for emergency medical services
September 22, 2017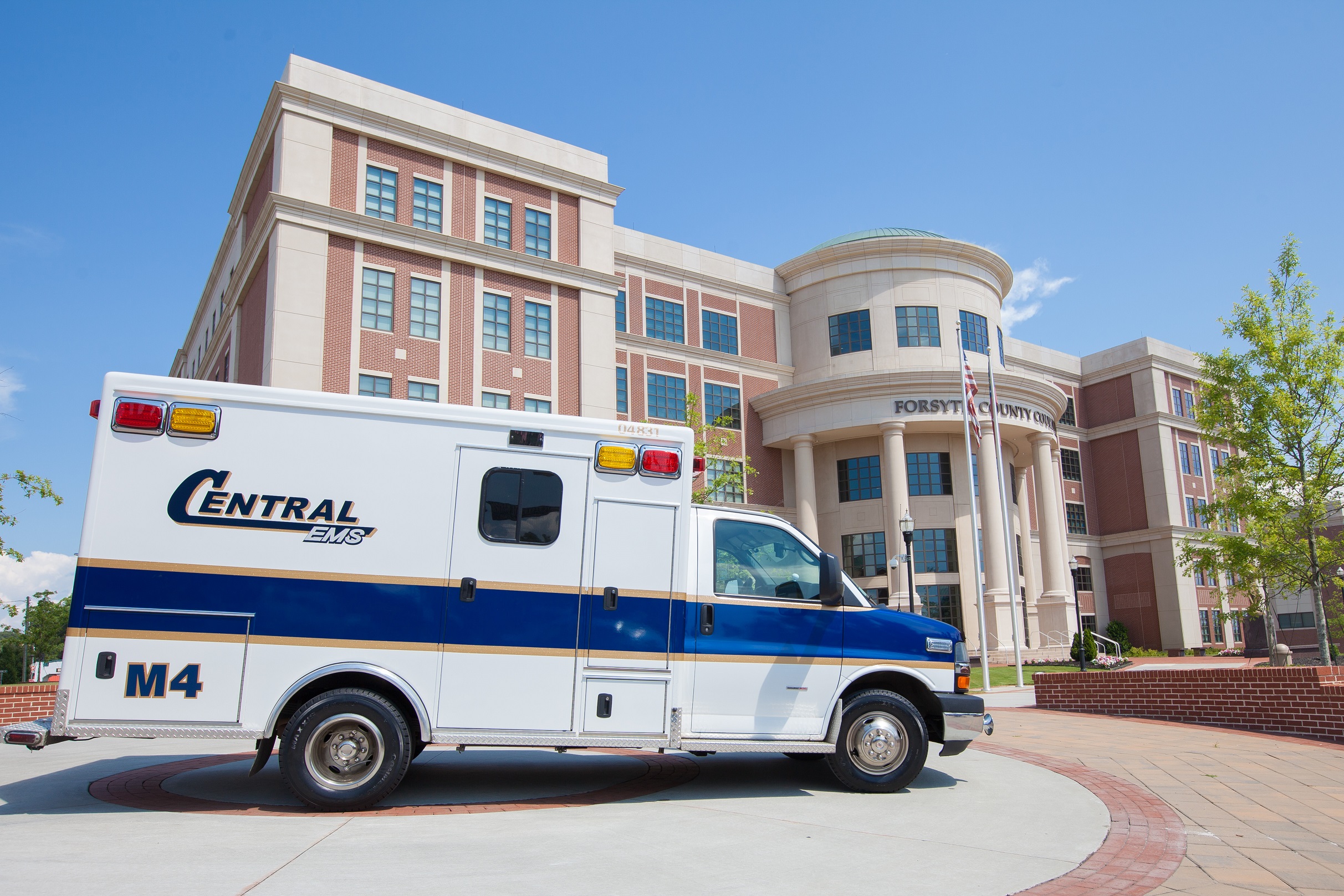 "Central EMS is proud to affirm our commitment to the county and continue our excellent service to its people," said Central EMS President Gary Coker. "As Forsyth County continues to grow, we want to be a long-term partner, and this new contract will allow us to expand our service with the county and provide enhancements that will help us continue to raise the bar on prehospital care.
"We look forward to continuing to work with our partners at the Forsyth County Fire Department, Forsyth County 9-1-1 Center, Forsyth County Sheriff's Office, Northside Hospital-Forsyth and others to serve the county."
The new contract will add an additional ambulance within the county bringing the total to eight ambulances with the option to add additional ambulances if call volume increases.
In 2017, Central EMS exceeded its response time requirements in an average of 99 percent of calls.
The company also has worked closely with Northside Hospital-Forsyth to successfully reduce the time from the ambulance arriving on-scene to intervention in the catheterization lab in critical STEMI heart attack patients.
Additionally, Central EMS is active in the community supporting community events. Central EMS provides standby support for every high school football game in the county, provides CPR training for school staff and supports numerous community parades, festivals and events.
As one of the largest privately-owned ambulance services in the state, Central EMS provides advanced life support, basic life support, critical care, nonemergency and emergency transport services from stations throughout the state. Additionally, Central EMS provides air ambulance services nationally and internationally through Central Air Ambulance based in the Metro Atlanta area.
Based in Roswell, Georgia, Central EMS transports approximately 50,000 patients annually with more than 100 ambulances and other support vehicles. The company specializes in ambulance transport service between hospitals and other health care facilities, assisted living facilities, skilled nursing facilities and long distance transports, as well as contracts for 911 services and special event medical coverage for Georgia Tech athletic facilities and other venues. Central EMS is also part of the disaster response team contracted through FEMA. Central EMS currently employs more than 420EMTs, paramedics, communication and billing specialists.