Priority Ambulance vehicles, staff to assist in Hurricane Irma evacuation
September 11, 2017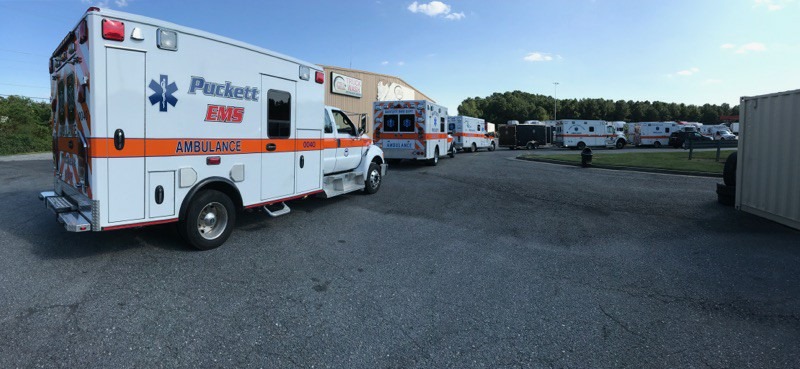 More than 45 EMS personnel and 23 vehicles from across Priority Ambulance's Southeast footprint have traveled to Florida to assist in the relief efforts from Hurricane Irma.
"My thoughts are with our crews who have deployed to the second hurricane relief effort within a week," said Priority Ambulance CEO Bryan Gibson. "Our crews from throughout our footprint have put into action our motto: 'Our Community. Our Priority.' Whether assisting our neighbors in the recovery efforts in Florida or stepping up with additional shifts to ensure the communities we serve receive the same level of service, I am incredibly proud of the outpouring of support from our crews. We wish our crews and the hundreds of other emergency personnel working in the region safety as they aid in the recovery."
Medshore Ambulance Service based in Anderson, South Carolina, has deployed more than 20 ambulances, as well as more than 40 employees to Florida. The ambulances and crews will be stationed in Tallahassee awaiting deployment to areas impacted by Hurricane Irma in the recovery effort.
Additional resources are also being committed from Priority Ambulance's Tennessee operation. Puckett EMS has deployed a bariatric ambulance, as well as an additional unit, to Florida with two ambulance crews from the Southeast Tennessee area. An additional Priority Ambulance unit and crew has been deployed from Loudon County in East Tennessee.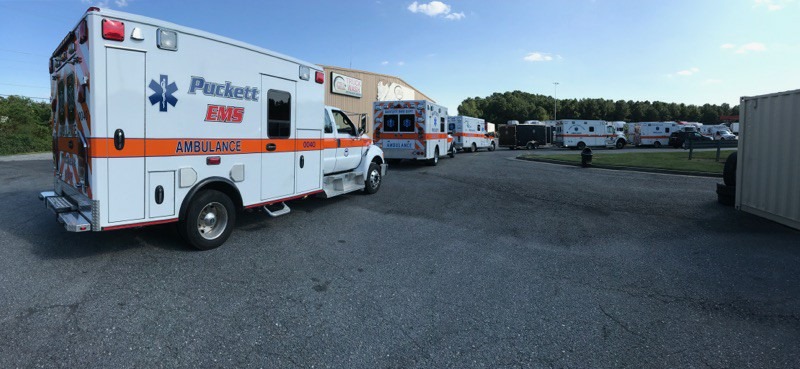 Several of our Southeast teams also are assisting with state evacuations, including Central EMS. Central EMS has two units assisting GEMA with the evacuation of facilities in Southern Georgia. Central EMS' Disaster Response Unit, which can house up to four patients on stretchers, is stationed in Valdosta, Georgia ready to assist in recovery efforts after the storm.
In addition to the crews and vehicles already providing assisting in Florida and surrounding states, Priority Ambulance has crews and vehicles on standby ready to assist in case additional assistance in needed in the days or weeks following Hurricane Irma.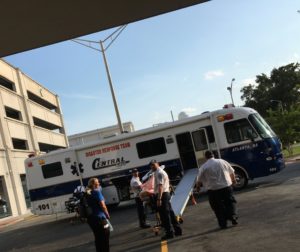 All emergency personnel are trained and experienced in emergency evacuations and have completed coursework on operating within the incident command system. The services anticipate to support the emergency event with vehicles and personnel for several weeks following Hurricane Irma making landfall.
Priority Ambulance's strike teams are some of the most knowledgeable in the county with direct experience in evacuating thousands of patients and treating community members in Hurricanes Andrew, Floyd, Ivan, Katrina, Rita, Gustav, Ike, and Irene. Medshore's strike team was one of only four teams selected to provide coverage at the 2009 Presidential Inauguration.
About Priority Ambulance
Based in Knoxville, Tenn., Priority Ambulance provides the highest level of clinical excellence in emergency and nonemergency medical care to the communities it serves. Throughout its national service area, approximately 2,000 highly trained paramedics and EMTs staff a fleet of approximately 400 state-of-the-art vehicles with the latest medical equipment and technology.
Priority Ambulance's community of companies operates under trusted local brands providing medical transport options in nine states. The Priority Ambulance company partners include Shoals Ambulance in Alabama; Maricopa Ambulance in Arizona; Puckett EMS in Georgia and Southeast Tennessee; Central EMS in Georgia; Seals Ambulance in Indiana; Kunkel Ambulance in Upstate New York; Trans Am Ambulance in western New York and Northwestern Pennsylvania; Medshore Ambulance in South Carolina; and Priority Ambulance in East Tennessee. Priority Ambulance also serves Baptist Memorial Health Care facilities in West Tennessee and Missisippi under the Baptist brand.
For more information, visit www.priorityambulance.com. Individuals interested in joining Priority Ambulance should visit www.priorityambulance.com/employment.