Priority Ambulance welcomes Puckett EMS
May 3, 2017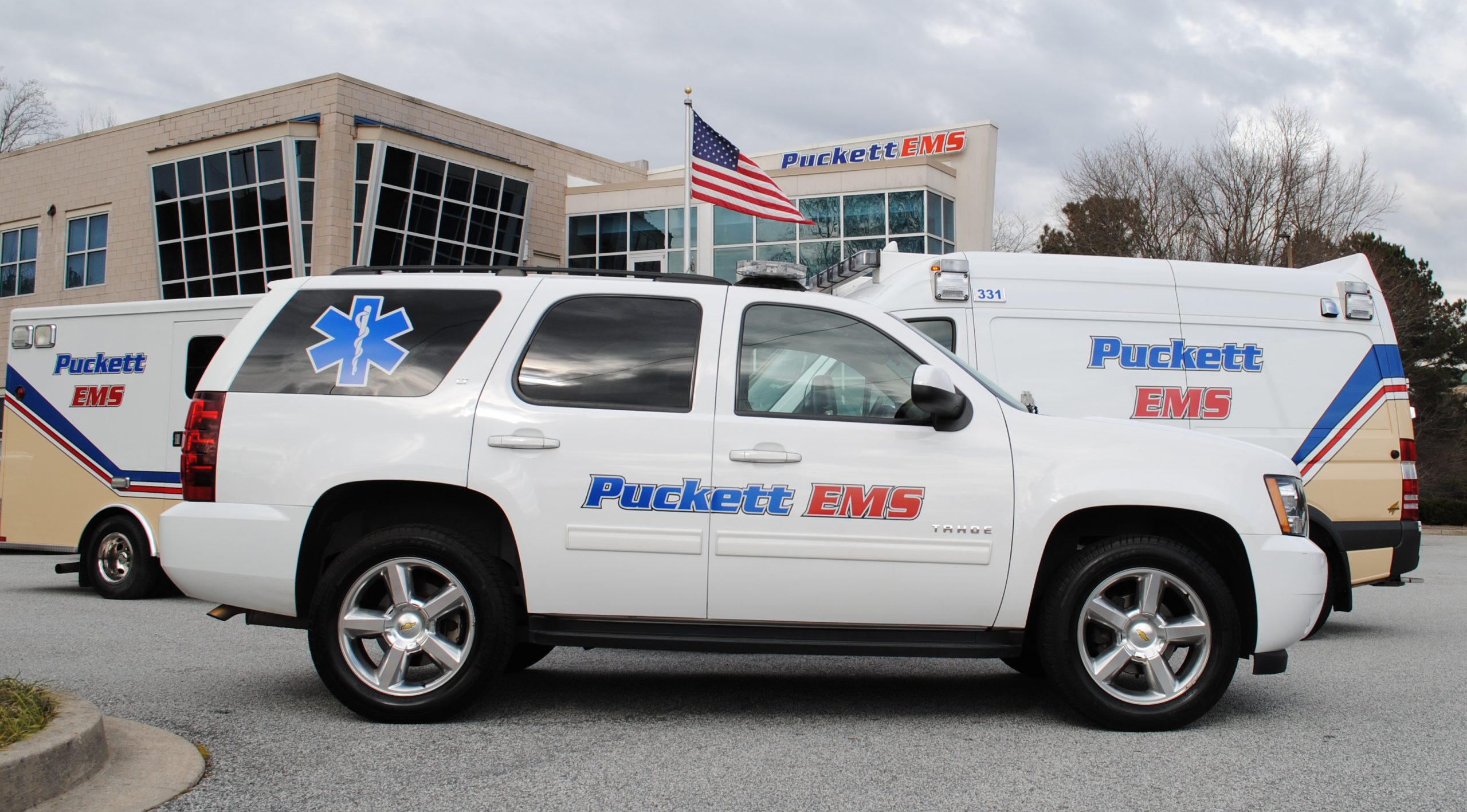 Priority Ambulance announced today that Puckett EMS is joining its national family of ambulance companies. Puckett EMS, a private ambulance service based in Austell, Ga., provides emergency and nonemergency ambulance service in 12 Georgia and Southeast Tennessee counties.
"Puckett EMS is pleased to have a partner in Priority Ambulance that shares our mission and vision of patient care, efficiency and friendly customer service," said Steve Puckett, president and co-owner of Puckett EMS. "Joining with Priority's national ambulance family will allow our company the resources and support to grow our company. Puckett EMS' innovative processes and technology have poised us for phenomenal growth, and this partnership will allow us to take advantage of many opportunities."
Puckett EMS serves more than 52,000 patients each year with more than 340 employees and 66 emergency vehicles. Puckett EMS is accredited by the Commission on Accreditation of Ambulance Services (CAAS), the gold standard in emergency medical services.
Puckett EMS specializes in emergency 911 system management partnering with local first responders and medical facilities to maintain high performance and customer service.
"Puckett EMS is a great company that will enhance creative thinking and industry leadership within Priority Ambulance," said Priority Ambulance CEO Bryan Gibson. "Priority has the resources to partner with Puckett in growth opportunities, and we are fortunate to add their innovative team to our regional leadership as we continue to expand across the country."
Puckett EMS will operate under the same name and executive team. President and CEO Steve Puckett, Vice President and COO Shane Garrison and Vice President of Administration Terry Johnson will continue to lead Puckett EMS.
"Puckett EMS is always on the forefront of the industry in customer service – and our management and employees are what makes that possible," said Garrison. "Maintaining Puckett EMS employees and leadership will ensure our agency will continue to operate with the same level of excellence. We will now have the additional advantages and resources that come with participation in a national network. Joining the Priority ambulance community will grant us many new opportunities. Our pursuit of excellence remains paramount in everything we do."
About Priority Ambulance
Based in Knoxville, Tenn., Priority Ambulance provides the highest level of clinical excellence in emergency and nonemergency medical care to the communities it serves. Throughout its national service area, approximately 2,000 highly trained paramedics and EMTs staff a fleet of approximately 400 state-of-the-art vehicles with the latest medical equipment and technology.
Priority Ambulance's community of companies operates under trusted local brands providing medical transport options in nine states. The Priority Ambulance company partners include Shoals Ambulance in Alabama; Maricopa Ambulance in Arizona; Puckett EMS in Georgia and Southeast Tennessee; Central EMS in Georgia; Seals Ambulance in Indiana; Kunkel Ambulance in Upstate New York; Trans Am Ambulance in western New York and Northwestern Pennsylvania; Medshore Ambulance in South Carolina; and Priority Ambulance in East Tennessee. Priority Ambulance also serves Baptist Memorial Health Care facilities in West Tennessee and Mississippi under the Baptist brand.
About Puckett EMS
Puckett EMS provides 911 emergency and critical care ambulance services to the citizens of Southwest Cobb, Walker and Dade counties located in North Georgia. In addition to operations in Georgia, Puckett EMS provides 911 emergency services to Marion and Sequatchie counties in Tennessee and is the contracted ground transport for multiple Hospital Systems. Puckett EMS is accredited by The Commission on Accreditation of Ambulance Services (CAAS), which signifies that the service has met the gold standard by the ambulance industry. Puckett EMS is one of only five CAAS-accredited EMS services in the State of Georgia. In addition, Puckett EMS is one of only 160 services accredited nationwide by The Commission on Accreditation of Ambulance Services.
Puckett EMS is deeply involved in the communities it services. The agency has been recognized eight times as a top business in Cobb County and won the 2013 Small Business of the Year from the Cobb County Chamber of Commerce. In 2015, Puckett EMS was named the Georgia Emergency Medical Service of the Year by the Georgia Department of Health. In 2016, was awarded the Southeastern Emergency Medical Service Directors Association (SEEMSDA) Emergency Medical Service of the Year Award.