Priority Ambulance to begin serving Baptist Memorial Hospital-Booneville
May 1, 2017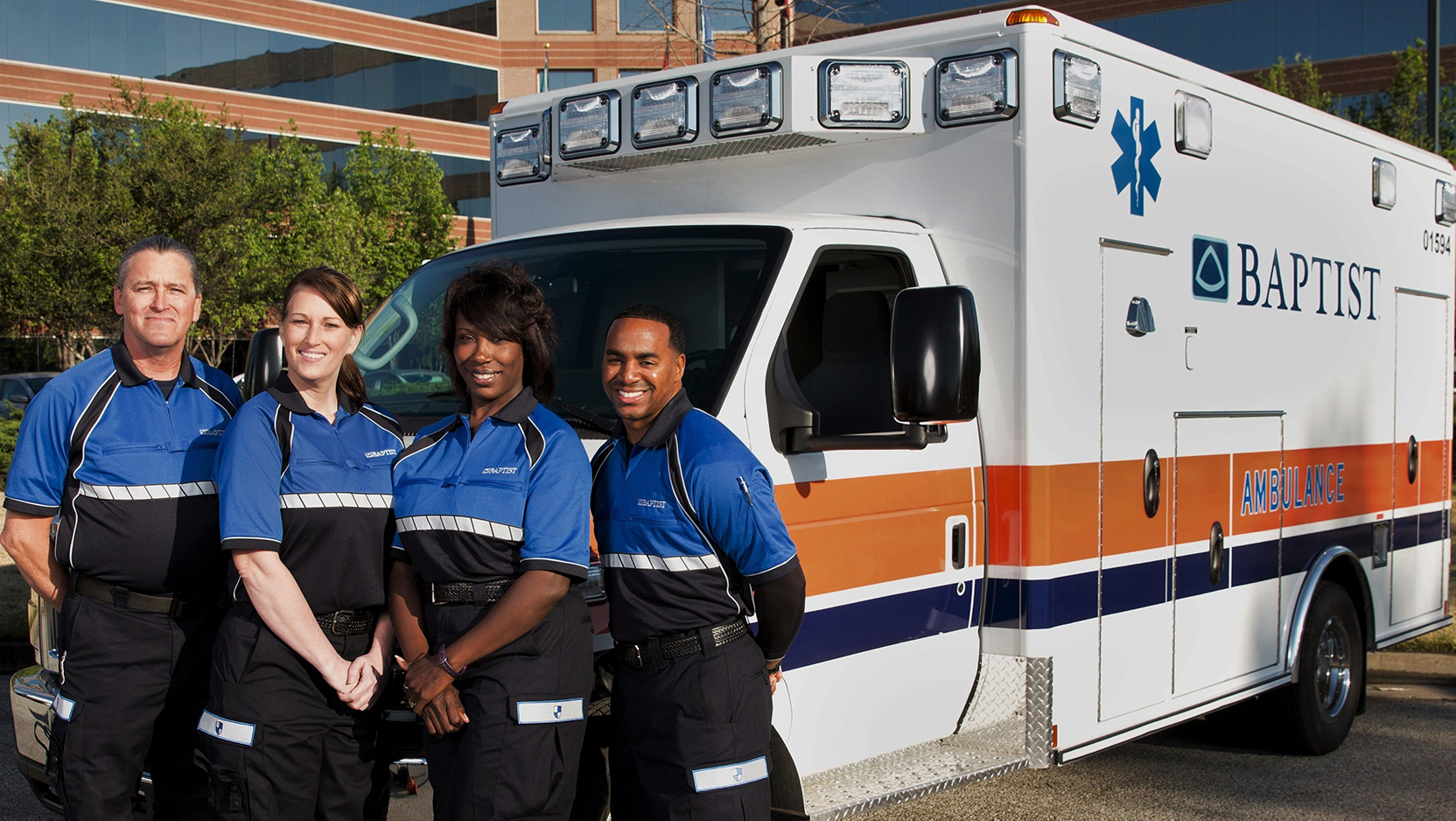 Baptist Memorial Hospital-Booneville announced today that it has entered into a partnership with Priority Ambulance to provide patient medical transport services to the hospital.
Priority Ambulance will staff Baptist-branded ambulances and manage all medical transport operations for interfacility transports and transfers from the Northern Mississippi facility, as well as serve as the emergency 911 service for Prentiss County beginning June 1.
"We believe this new strategic partnership will lead to improved efficiency and high-quality emergency services in Prentiss County," said Baptist Booneville CEO James Grantham. "We look forward to working with Priority Ambulance to serve our patients and improve ambulance service to our friends and neighbors throughout Prentiss County."
"As a Booneville-native, serving the residents of this community is a mission personally near to my heart," said Priority Ambulance CEO Bryan Gibson. "Priority Ambulance is grateful for the opportunity to partner with Baptist Booneville to raise the standard of emergency medical services in Prentiss County."
On April 1, Priority Ambulance began providing patient transport services to Baptist Memorial Health Care facilities in the greater Memphis area, including operating a neonatal emergency services program through the Spence and Becky Wilson Baptist Children's Hospital. Each Baptist facility will review its ambulance needs to decide the optimal model for that market.
Priority Ambulance will be seeking to hire EMTs and paramedics to serve its Prentiss County location. Individuals interested in joining Priority Ambulance should visit www.priorityambulance.com/employment.
About Priority Ambulance
Based in Knoxville, Tenn., Priority Ambulance provides the highest level of clinical excellence in emergency and nonemergency medical care to the communities it serves. Throughout its national service area, approximately 1,500 highly trained paramedics and EMTs staff a fleet of approximately 350 state-of-the-art vehicles with the latest medical equipment and technology.
Priority Ambulance's family of companies operates under trusted local brands providing medical transport options in nine states. The Priority Ambulance company partners include Shoals Ambulance in Alabama; Maricopa Ambulance in Arizona; Central EMS in Georgia; Seals Ambulance in Indiana; Kunkel Ambulance in Upstate New York; Trans Am Ambulance in western New York and Northwestern Pennsylvania; Medshore Ambulance in South Carolina; and Priority Ambulance in East Tennessee. Priority Ambulance also serves Baptist Memorial Health Care facilities in West Tennessee and Mississippi under the Baptist brand.
For more information, visit ww.priorityambulance.com.
About Baptist Memorial Health Care
One of the nation's largest not-for-profit health care systems, Baptist Memorial Health Care offers a full continuum of care to communities throughout the Mid-South. The Baptist system, which consistently ranks among the top integrated health care networks in the nation, comprises 17 affiliate hospitals in West Tennessee, North Mississippi and East Arkansas; more than 4,000 affiliated physicians; Baptist Medical Group, a multispecialty physician group with more than 500 providers; home, hospice and psychiatric care; minor medical centers and clinics; a network of surgery, rehabilitation and other outpatient centers; and an education system highlighted by the Baptist College of Health Sciences. The Baptist system employs more than 13,000 people, and in fiscal year 2013, contributed $239 million in community benefit to areas it serves. According to the Sparks Bureau of Business and Economic Research at the University of Memphis, Baptist Memorial Health Care's annual economic impact is estimated at more than $2.6 billion. For more information, please visit www.baptistonline.org.