Priority Ambulance raises funding to support continued growth
April 25, 2017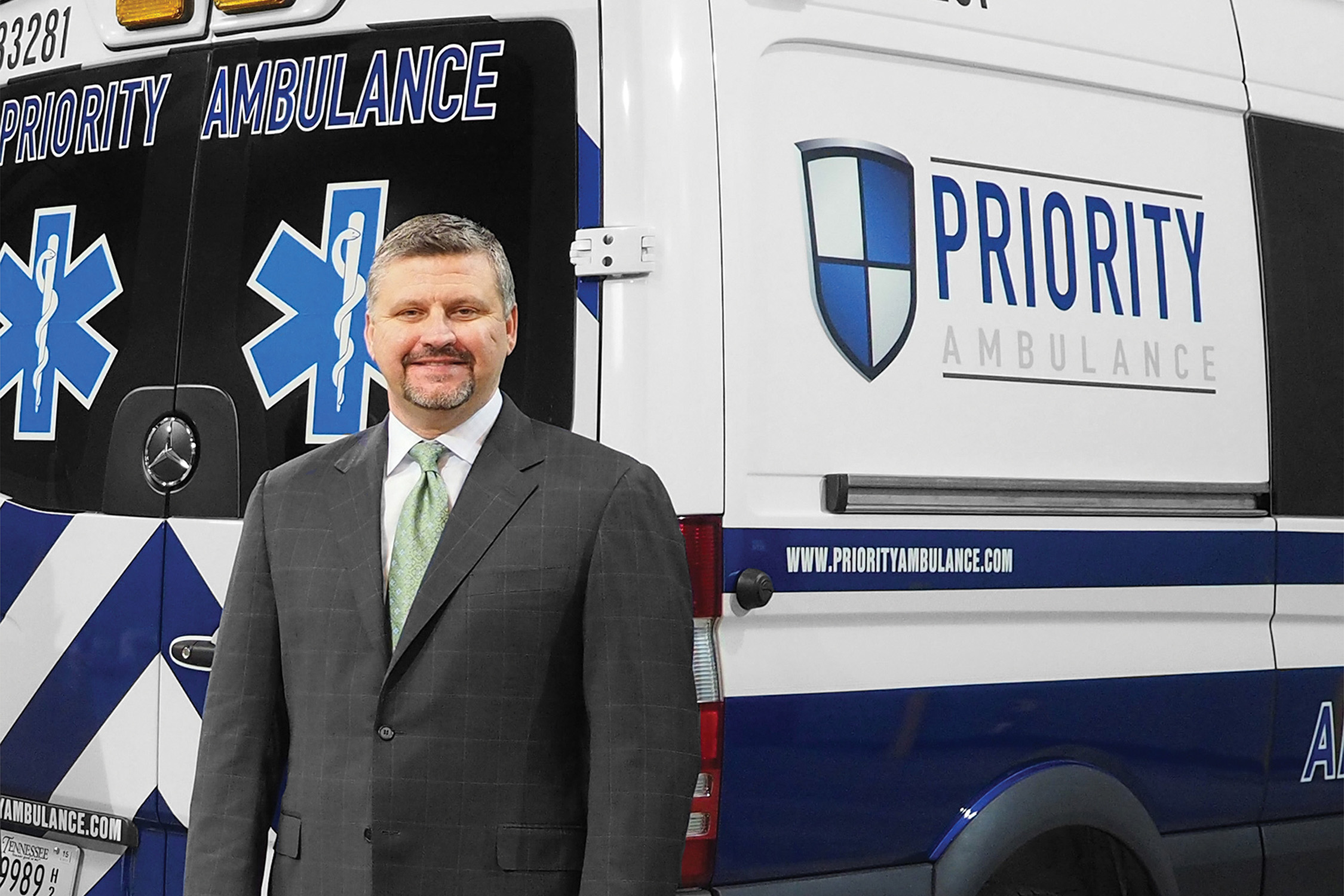 Priority Ambulance, LLC announced today that it has raised funding through Monroe Capital LLC to support the company's future growth.
"Priority Ambulance has grown aggressively since we began the company in 2014," said Priority Ambulance CEO Bryan Gibson. "With this additional available financing, we will continue to seek out companies to add to our growing family, as well as identify and support expansion opportunities within our current operations, with the goal of extending our high standard of prehospital patient care to new communities across the country."
Based in Knoxville, Tennessee, Priority Ambulance provides the highest level of clinical excellence in emergency and nonemergency medical transport to the communities it serves in Tennessee, Alabama, New York, Pennsylvania, Arizona, Indiana, Georgia, Mississippi and South Carolina. Throughout its national footprint, Priority Ambulance operates approximately 400 emergency and nonemergency vehicles staffed by more than 1,600 licensed paramedics and EMTs. Priority's state-of-the-art ambulances are equipped with the latest medical equipment and technology.
Priority Ambulance has completed seven company acquisitions and three denovo startups since the company's founding in 2014. The company is supported in its growth by private equity sponsor Enhanced Equity Funds.
Priority Ambulance's family of companies operates under trusted local brands providing medical transport options in nine states. The Priority Ambulance companies include Shoals Ambulance, Maricopa Ambulance, Central Emergency Medical Services, Seals Ambulance, Kunkel Ambulance, Trans Am Ambulance and Medshore Ambulance. Priority Ambulance also serves Baptist Memorial Health Care facilities in West Tennessee and Mississippi under the Baptist brand.
For more information, visit www.priorityambulance.com.