Priority Ambulance to host job fairs to hire 60 EMTs, paramedics in greater Memphis area
March 13, 2017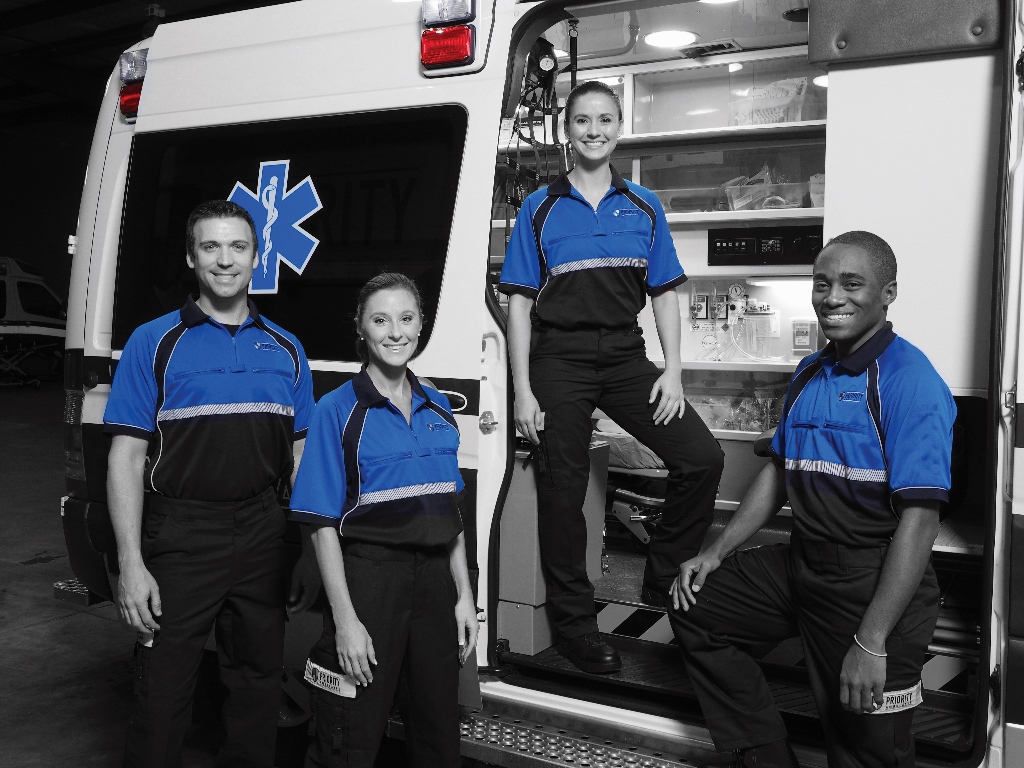 Priority Ambulance is seeking to hire approximately 60 EMTs and paramedics to serve its recently announced expansion into the greater Memphis area. The new personnel will staff ambulances providing medical transport services to Baptist Memorial Health Care facilities.
Priority Ambulance will host several hiring events to meet the immediate need. Interviews and contingent offers will be completed onsite.
The dates include:
Tuesday, March 14, 8 a.m.-6:30 p.m.
Memphis Marriott East, 5795 Poplar Avenue, Memphis, TN 38119
Wednesday, March 15, 8 a.m.-6:30 p.m.
Southaven Courtyard Hotel, 7225 Sleepy Hollow Drive, Southaven Mississippi 38671
Friday, March 17, 8 a.m.-6:30 p.m.
Memphis Marriott East, 5795 Poplar Avenue, Memphis, TN 38119
"My roots are in Memphis. I began my career here as a fire department paramedic and started my first company here in 1994," said Bryan Gibson, CEO of Priority Ambulance. "I know the high-quality of EMS talent that is available in this market. We look forward to these hiring events as a jumping point to expand our talented, passionate team who is focused on patient care."
At the open house, current Priority Ambulance employees and leadership will be on hand to greet job seekers and discuss benefits, wages, schedules and work culture.
Full- and part-time schedules are available with competitive wages and benefits. Interested individuals should bring a current EMT/paramedic certificate, a valid driver's license and a second form of identification to the hiring event.
No RSVP is required, but potential employees are asked to fill out an online application in advance at www.priorityambulance.com/employment.
About Priority Ambulance
Based in Knoxville, Tenn., Priority Ambulance provides the highest level of clinical excellence in emergency and nonemergency medical care to the communities it serves. Throughout its national service area, more than 1,000 highly trained paramedics and EMTs staff a fleet of more than 250 state-of-the-art vehicles with the latest medical equipment and technology.
Priority Ambulance provides emergency and nonemergency medical transport options to communities in Arizona, Tennessee, Alabama, New York, Pennsylvania, Indiana, Georgia and South Carolina. Operating as Priority Ambulance, the company serves Knox, Loudon and Blount counties in East Tennessee. Priority Ambulance operates as Kunkel Ambulance in Upstate New York; Trans Am Ambulance in western New York and Northwestern Pennsylvania; Shoals Ambulance in Alabama; Seals Ambulance in Indiana; Central EMS in Georgia; Maricopa Ambulance in Arizona; and Medshore Ambulance in South Carolina.
For more information, visit www.priorityambulance.com.