Honoring the legacy of an EMS pioneer
July 1, 2016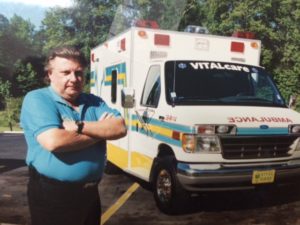 Priority Ambulance and Central EMS were deeply saddened to lose one of their own in May. Melvin Hunter was a pioneer and regional leader in the EMS field in Georgia and was the owner of several EMS companies before joining our team.
"Melvin was a well-respected visionary," Priority Ambulance CEO Bryan Gibson said. "He was one of the first and the best. Innovators like Melvin helped develop the emergency medical services industry into what it is today. We are proud that he was part of our team and that we were able to draw from his industry knowledge."
Hunter dedicated his life to EMS. He began working in emergency services when he was 16 years old at McKoon Funeral Home in Coweta County, Georgia. The emergency medical services field was just beginning to emerge, and it was common for funeral homes to run ambulance services. After his teenage years, Hunter worked in law enforcement with the Coweta County Sheriff's Office and the Newnan Police Department before confirming his passion for EMS.
As one of the early pioneers, Melvin was working in EMS before licenses or certifications were required. He was a member of one of the first EMT classes offered in the area receiving his certification in 1973.
In 1967, he founded a private ambulance service, American Ambulance, that served the Coweta County area, and when Coweta County began running ambulances through the publicly subsidized Coweta General Hospital in 1971, he was brought on to serve as director.
In 1991, Coweta County decided to contract with a private service to provide emergency ambulance service, so Hunter created Vital Care Ambulance to fill this need.
Vital Care provided excellent emergency medical service to the community until 2011. Every member of Melvin's family was involved in Vital Care Ambulance. His wife, Renee, became an EMT and paramedic and assisted with operations and office functions. All of Melvin's children are involved in EMS. Two of his children are paramedics, one is an EMT and two daughters worked in the office.
"Public Safety has always been Melvin's life," said Renee. "He loved what he did. It's still more like it's a family than a business, and that's what keeps me going. We still work with many of the same awesome people that have been with us for 20 years."
Melvin was well-known as a leader in regional EMS. In 1993, he was named "EMS Director of the Year" by the Georgia Associatio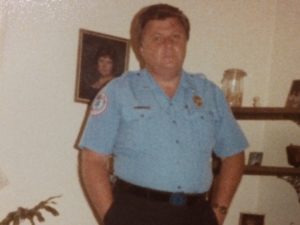 n of Emergency Medical Services. In 2007, the West Georgia Region Four Council honored him with the "Perry R. Stewart Lifetime Achievement Award".
In 2014, Vital Care Ambulance merged with Central EMS, one of the South's largest private ambulance companies. Melvin and Renee joined the Central EMS team and continued to ensure the highest level of care to the community by leading operations for the company's Newnan station.
"Melvin was a tremendous asset to Central EMS because of his years of expertise in the EMS industry and, more importantly, because of his passion for serving his community," Central EMS President Gary Coker said. "Melvin served the Coweta County community for more than 50 years. His leadership, integrity and friendship will be deeply missed by all of us here at Central EMS."
When Central EMS joined the Priority Ambulance national network, Hunter became an integral member of the Priority Ambulance team. His experience as an innovator and intimate knowledge of emergency medical services were tremendously valuable to the organization.
When Hunter passed away at 76 years old in May, friends and colleagues gathered at McKoon Funeral Home to pay respects and tell stories of his innovative career and passion for service. He was carried to the cemetery by a distinctive green, yellow and white Vital Care ambulance to commemorate a long, impactful career and to honor his legacy to the community.
Hunter is survived by his wife of 34 years, Renee Moore Hunter, five children, nine grandchildren and four great-grandchildren. Renee continues to work with Central EMS as the Commander for the central region, which includes Newnan, Southside, Athens and Walton stations.