Central EMS to provide emergency 911 ambulance service to Forsyth County
January 25, 2016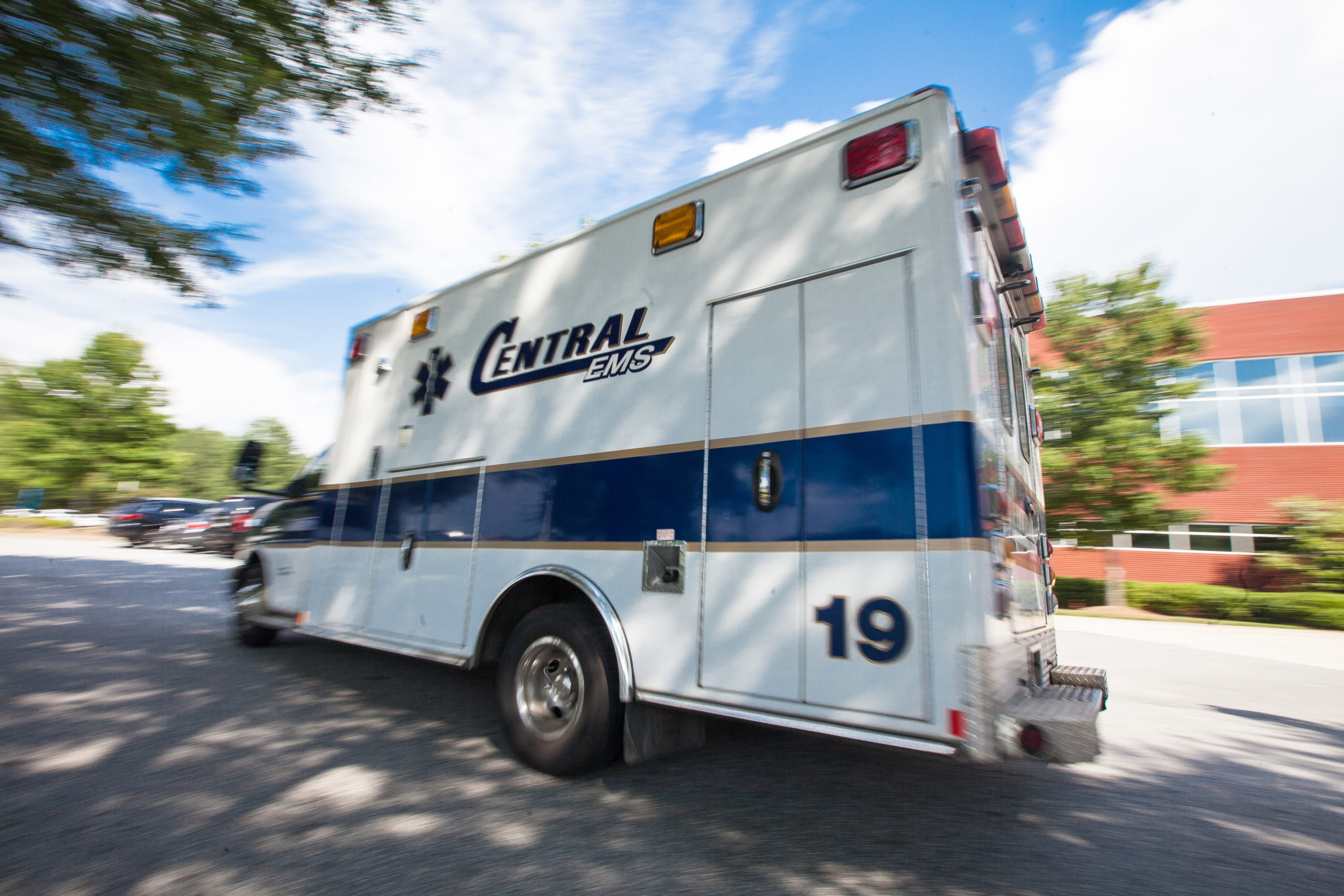 Central Emergency Medical Services, LLC, one of the largest privately owned EMS companies in the South, will now be the emergency 911 medical services provider for Forsyth County in the metro Atlanta area.
"Central EMS was pleased to have the full staffing and emergency vehicles available to immediately provide uninterrupted ambulance coverage to Forsyth County," Central EMS President Gary Coker said. "Our exemplary staff of EMTs and paramedics are dedicated to patient care and work hard every day to raise the bar on medical transport for our patients. We are excited to provide that high caliber of emergency 911 service to our neighbors in Forsyth County."
The change in providers, which took effect Jan. 14, followed the assignment of the county's existing contract with Advanced Ambulance Service, Inc., to Central EMS. The reassignment was approved Jan. 13 by the Forsyth County Board of Commissioners.
"Ensuring that our citizens receive quality public safety and emergency medical services is without question the highest priority for Forsyth County government," Commission Chairman R.J. "Pete" Amos said. "Our residents are and will continue to be protected."
Located in the northern metro Atlanta area, Forsyth County is Georgia's second fastest-growing county in the state with a population estimate of more than 204,000 residents in 2014. Central EMS will staff seven ambulances located throughout the county to respond to 911 calls for service.
Headquartered in Roswell, Georgia, Central EMS transports approximately 50,000 patients annually with a fleet of more than 100 emergency vehicles. Central EMS serves communities throughout the state of Georgia and currently employs more than 340 EMTs, paramedics and communication and billing specialists.
Central EMS is a regional branch of Priority Ambulance, a rapidly expanding national ambulance company with more than 1,000 employees and operations in six states.
About Central EMS
Central EMS provides advanced life support, basic life support, critical care, nonemergency and emergency transport services from 13 stations throughout the state. Eight stations are located in the Atlanta metro area and its surrounding counties. Central EMS also serves Northeast Georgia from an Athens location; Central Georgia from Macon, Dublin and Newnan locations; and Southeast Georgia from a station in Savannah. Additionally, Central EMS provides air ambulance services national and internationally through Central Air Ambulance based in the Metro Atlanta area.
Central EMS transports approximately 50,000 patients annually with more than 100 emergency vehicles. The company specializes in ambulance transport service between hospitals and other health care facilities, assisted living facilities, skilled nursing facilities and long distance transports, as well as contracts for 911 services and special event medical coverage. Central EMS currently employs more than 340 EMTs, paramedics, communication and billing specialists.
About Priority Ambulance
Based in Knoxville, Tenn., Priority Ambulance provides the highest level of clinical excellence in emergency and nonemergency medical care to the communities it serves. Throughout its national service area, more than 1,000 highly trained paramedics and EMTs staff with a fleet of more than 250 state-of-the-art ambulances with the latest medical equipment and technology.
Priority Ambulance provides emergency and nonemergency medical transport options to communities in Tennessee, Alabama, New York, Pennsylvania, Indiana and Georgia. Operating as Priority Ambulance, the company serves Knox, Loudon and Blount counties in East Tennessee. Priority Ambulance operates as Kunkel Ambulance in Utica, New York; Trans Am Ambulance in Olean, New York; Shoals Ambulance in Alabama; Seals Ambulance in Indiana; and Central EMS in Georgia.