Priority Ambulance shares safety tips for trick-or-treaters
October 23, 2015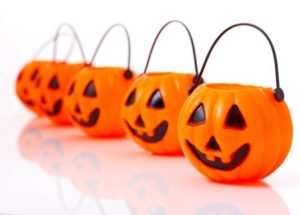 Fall weather, spooky house decorations and candy stocked on the shelves signal that Halloween is just around the corner. As families plan for costume parties and trick-or-treating, Priority Ambulance offers safety tips to ensure everyone enjoys a safe and happy Halloween.
Halloween is the second most-popular family holiday with an estimated 41 million children participating in Halloween's signature event – trick-or-treating. The activity often takes place after sundown, making the costumed children harder to see for motorists.
An insurance study revealed that over a recent 10-year period, the average number of fatalities of pedestrians under the age of 18 more than doubled on Halloween to 5.5 compared to 2.6 child deaths on other days of the year. The majority of the accidents didn't occur at an intersection or crosswalk, and 55 percent of the victims were ages five to 15.
Priority Ambulance offers these safety guidelines:
An adult should always accompany trick-or-treaters on their candy rounds.
Check the label of children's costumes to ensure the fabric is flame-resistant.
Costumes should be brightly colored so as to be easily seen. If not, add reflective tape to the front and back of the costume.
Use a flashlight. Your child will both be able to see and be seen by others.
Remove any mask or headwear item that could limit eyesight before crossing a street or driveway.
Stay in a group.
Stay in well-lit areas and only approach homes with a porch light on.
Use the sidewalk, if available, and cross the street as a group in established crosswalks or intersections.
Don't assume the right of way. Motorists may have trouble seeing trick-or-treaters, especially at dusk and after dark.
Never cut across yards or use alleys.
Homeowners preparing for trick-or-treaters should make sure the front porch and pathway are clear of hazards, such as fallen leaves, flower pots and hoses.
About Priority Ambulance:
 Based in Knoxville, Tenn., Priority Ambulance provides the highest level of clinical excellence in emergency and nonemergency medical care to the communities it serves. Throughout its national service area, more than 940 highly trained paramedics, EMTs and telecommunicators staff approximately 160 state-of-the-art ambulances with the latest medical equipment and technology.
Priority Ambulance provides emergency and nonemergency medical transport options to communities in Tennessee, Alabama, New York, Pennsylvania, Indiana and Georgia. Operating as Priority Ambulance, the company serves Knox, Loudon and Blount counties in East Tennessee. Priority Ambulance operates as Kunkel Ambulance in Utica, N.Y.; as Trans Am Ambulance in Olean, N.Y.; as Shoals Ambulance in Alabama; as Seals Ambulance in Indiana; and as Central EMS in Georgia.